Renovations To Make — and Skip — Before Selling Your Home

By Jordan Rosenfeld
of GOBankingRates
|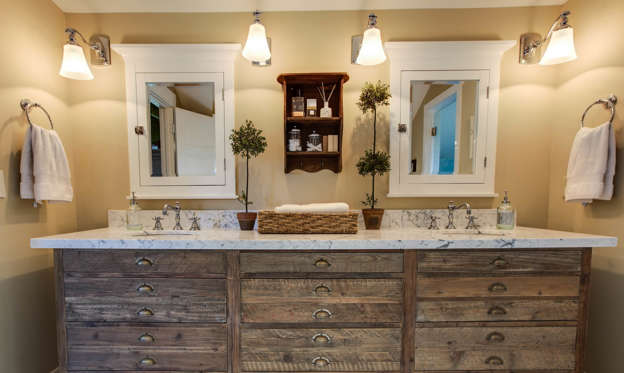 Make: First-Class Bathroom Cabinets
According to real estate agent Daniele Kurzweil in New York, you should focus your renovations on bathrooms, particularly cabinet space. "Bathrooms are a chance for you to build an oasis of tranquility in your home," she said.
"Certain upgrades are a necessity. Oversized medicine cabinets with mirrored insides and hidden electrical outlets are a must," she added.
Double vanities are even better because people want the space to spread out their things, especially when sharing a bathroom. A thick marble or marble equivalent top is a bonus.
Related: What Homes Will Be Worth in Your State by the End of 2021
© filo / Getty Images/iStockphoto