The most expensive suburbs in every state

By John Csiszar
of GOBankingRates
|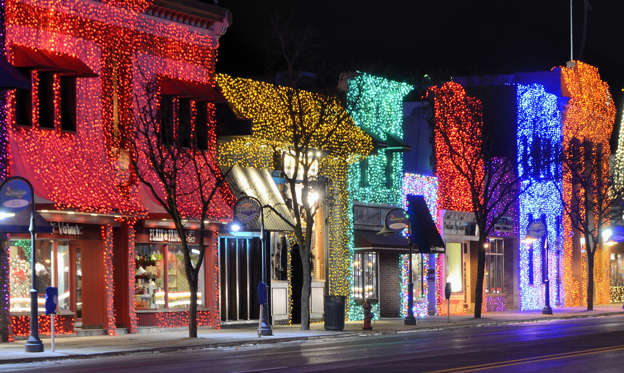 The most expensive suburbs in every state
The best suburbs in America have a combination of appealing characteristics: nice homes, low crime rates and great amenities. Of course, these desirable features come with a price tag — in some cases, an exorbitant one.
To find the best suburbs in every state, GOBankingRates conducted a comprehensive study analyzing the cost of living, quality of schools and safety in suburban areas surrounding the biggest cities across the country. Factors in this study included:
Median home list price and median monthly rent, sourced from Zillow's May 2019 index
Annual cost of groceries, healthcare, utilities and transportation, sourced from the Bureau of Labor Statistics' 2017-18 Consumer Expenditure Survey
Quality of school districts, sourced from Niche
Violent and property crime rates per 1,000 residents, sourced from Neighborhood Scout
The best suburbs in the study are all cities with fewer than 100,000 residents and are located within a 45-mile drive of the principal city. These suburban communities tend to be wealthier, better-educated and healthier in comparison to their inner-city and rural counterparts.
Some of the results of the study are not surprising. Most of the states with the most expensive rents are easy to guess: California, Massachusetts, New York, Connecticut and Hawaii. These same states also rank highly in terms of median home list price. However, one state, Texas, also has some of the most expensive rents and median home prices in America, in its University Park suburb.
When it comes to the combined annual cost of non-housing necessities, many of the usual suspects also appear on the list, including Hawaii, New York and California. However, some New Jersey and Maryland suburbs also have high costs of living.
Although the costs in some of these suburbs are off the charts, there are still plenty of "expensive" suburbs that are quite affordable. If you want to live in Cabot, Arkansas, the state's second-most expensive suburb, you can buy a median-priced home for just $176,122, or rent a median-priced apartment for just $864. That's hardly expensive by the standards of most of the cities on this list, but it means that you can live quite well in Cabot for an affordable price.
Click or swipe through to take a look at some of the characteristics of the most expensive suburbs in America on a state-by-state basis. For each state, suburbs are ranked in order from most expensive to least expensive.
Last updated: Nov. 25, 2019
Photo disclaimer: Images used are representational of the overall areas mentioned, but may not reflect the actual suburbs listed.
© RiverNorthPhotography / Getty Images