Should Tax Reform Change How You Save for Retirement?

US News & World Report - Money
1/31/2020
The 2017 Tax Cuts and Jobs Act was the most sweeping tax reform enacted in decades, and the 2019 SECURE Act made 401(k) changes that affect millions of workers. Together, they have the potential to impact how people invest their money, when they begin to withdraw it and what heirs can do with retirement accounts after someone dies.
"When you think about it, taxes are on sale," says Charles Czajka, CEO of financial firm Macro Money Concepts in Stuart, Florida. With income tax reductions enacted by the Tax Cuts and Jobs Act, now may be a good time to look into retirement savings strategies that will eliminate future tax liabilities when rates rebound.
In particular, those planning to convert money from a traditional to a Roth account should carefully consider the tax implications. For everyone else, it could be wise to increase savings in the coming years to guard against rising health care costs and to take advantage of temporarily lowered tax brackets.
IRA and 401(k) Tax Reform
The Tax Cuts and Jobs Act largely left retirement savings vehicles untouched. Its tweaks to retirement savings rules included a provision to provide a longer payback period for 401(k) loans after employment ends and a change to the Roth conversion rules. The SECURE Act opens up participation in workplace retirement plans to more part-time workers, expands 401(k) investment options to include annuities and pushes back the age when required minimum distributions must begin.
To understand the changes to the plans, you must first know the basics of IRAs and 401(k) accounts. These retirement plans are available in two versions: traditional and Roth. Traditional accounts provide an immediate tax deduction on eligible contributions. Withdrawals made in retirement are then subject to income tax. Contributions to Roth accounts are not deductible, but withdrawals after age 59 1/2 are typically tax-free.
Previously, the government required retirees to begin withdrawing money from traditional IRAs and 401(k) accounts at age 70 1/2. These are known as required minimum distributions, or RMDs, and subject to tax. With the passage of the SECURE Act, retirees can wait until age 72 before taking RMDs. "It leaves the money invested even longer, which is a good thing," says Fred Hubler, president and founder of Creative Capital Wealth Management Group in Phoenixville, Pennsylvania.
Roth Conversions Can't Be Undone
The most significant change to retirement plans under the Tax Cuts and Jobs Act was the elimination of account recharacterizations. When Roth accounts were created in 1997, the government provided a way for people to move money from a traditional retirement account to the newer Roth option. It allowed those with traditional accounts to convert money to a Roth account by paying income tax on the converted amount.
In the past, people may have converted money from a traditional to a Roth account at the start of the year. That would give investors another year of tax-free gains. If the market didn't do well or if a person's income pushed them into a higher than expected tax bracket, they could always undo – or recharacterize – the conversion.
However, under the Tax Cuts and Jobs Act, recharacterizations are no longer allowed. That means those looking to convert their retirement savings may want to change the timing of when they move their money. Now that RMDs have been pushed back to age 72, that may give retirees a window to do Roth conversions while they are in a lower tax bracket, suggests Ephie Coumanakos, managing partner of Concord Financial Group in Wilmington, Delaware.
Changes for Inherited IRAs
Another major change made by the SECURE Act won't affect retirees but will impact those who inherit their retirement accounts. In the past, so-called stretch IRAs could be used by nonspousal beneficiaries to spread withdrawals from an inherited IRA out over the course of their lifetime. The other option was to immediately cash out an IRA in a lump sum which could result in a significant tax bill.
The SECURE Act substantially reduces the amount of time in which a nonspousal beneficiary can stretch out payments. Now, all money must be taken out of an inherited IRA within 10 years, resulting in significant tax bills for those who must liquidate a large account. "That's a problem for those who want to leave a nice inheritance," Czajka says.
Retirees who plan to leave a sizable retirement account behind may want to consider how they can lessen the potential tax burden for their heirs. "It's a significant part of the conversation," Coumanakos says. She notes taking out a life insurance policy to cover the tax liability is one option or more aggressively converting assets to Roth accounts is another strategy.
Keeping Taxes in Perspective
Hubler says concern over changing tax laws shouldn't dictate how people fundamentally approach their retirement savings. "You don't let taxes drive your investment decisions," he says. "I've seen people make very bad decisions based only on taxes."
The best way to save for retirement is often to maximize savings in accounts with tax advantages, but there is no guarantee IRA and 401(k) changes won't eventually be made to diminish the tax benefits of these accounts. Czajka suggests diversifying with other financial products, such as insurance, that can be used to fund retirement.
What's more, the Tax Cuts and Jobs Act lowers tax brackets for the next five years, meaning it might make sense for more taxpayers to shift their savings to Roth accounts in the near future. However, talk to a tax or finance professional for personalized advice on how best to save for retirement and minimize taxes.
Copyright 2020 U.S. News & World Report
More from U.S. News & World Report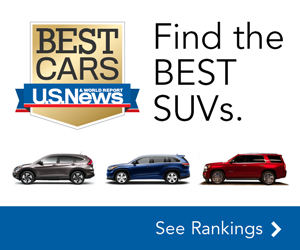 US News & World Report - Money