The 50 cheapest countries to retire to

By John Csiszar
of GOBankingRates
|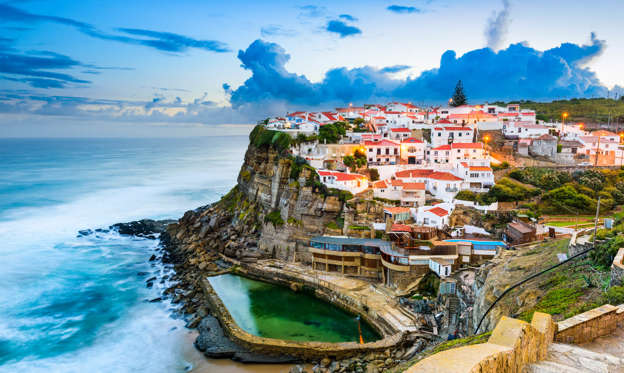 Retiring in some exotic locales can be cheaper than in the US
Escaping the daily grind and retiring to an exotic locale where you can spend your golden years exploring and enjoying a new setting might actually make your retirement nest egg go a lot further.
To assist in your retirement planning, GOBankingRates used Numbeo, an online pricing database, to identify 50 countries that are the cheapest in the world to live during retirement. The countries are ranked by four key affordability metrics, and each metric is measured against what you would find in New York City:
Cost-of-living index: Includes the costs of local goods and services, such as restaurants, groceries, transportation and utilities
Average rent: The typical rental price in the country
Groceries index: Includes typical grocery prices in the country
Local purchasing power index: Measures the relative purchasing power of a typical salary in that country; a lower purchasing power buys fewer goods, whereas a higher purchasing power buys more
The study also factored in the following quality-of-life metrics for each country:
Healthcare index: Includes estimates of the overall quality of the healthcare system, healthcare professionals, equipment, staff, doctors and costs
Safety index: Measures the safety of the country on a scale of 0-100; a higher safety index indicates a safer country, whereas a lower safety index indicates a more dangerous country
Average temperature: The average annual temperature of the country based on the average annual temperature for major cities in the country
Peacefulness index rank:

The level of peace in a country according to the Institute for Economics & Peace. The global peacefulness was weighted triple.
Based on a combination of these affordability and quality-of-life metrics, GOBankingRates' study found that the most affordable places to retire abroad were in the following 50 top-ranked countries. Places are listed in reverse order, with the most affordable place to retire abroad appearing last in the list.
While some countries might not seem significantly cheaper than the U.S., their health care, public safety and other metrics make them a relative bargain, even compared with some of the cheapest places to retire in America. Click through the gallery above to see the 50 cheapest countries to retire to.
Last update: June 17, 2020
© SeanPavonePhoto / Getty Images/iStockphoto