5 Best Credit Card Payment Processing Companies of 2021
SF Gate
4/26/2021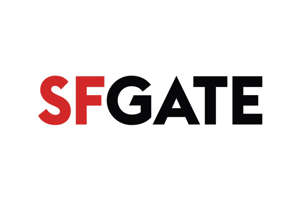 (Ad) Finding the best credit card processing company is crucial for the long-term survival of any business. Whether you're accepting payments in-person or online, the best merchant account providers can lower your payment processing rates while also expanding payment options for your customers.
But with over 1,000 credit card processing services to choose from, with each company claiming to be the best, how do you know which payment processing solution is right for your unique business?
To help you decide, we reviewed 23 of the top payment processing companies to see which ones offer the lowest fees, best features, most security, and top-notch customer service.
After countless hours of research, we narrowed down the list of top credit card processors to five companies that rated the highest.
If you're ready to lower your payment processing rates and expand payment options for your customers, here are the five best credit card processing companies of 2021.
Top 5 Best Credit Card Processing Companies of 2021
#1 CardConnect: Best Credit Card Processor Overall
CardConnect is our top choice for the best credit card processing company of 2021. CardConnect allows businesses of all sizes to safely and securely accept payments online, in-person, or over the phone. With seamless integrations, world-class data security, and top-notch customer support, CardConnect is the gold-standard when it comes to credit card processing.
The biggest thing that separates CardConnect from other credit card processing services is its proprietary interchange optimization process. By utilizing the latest technology, CardConnect can ensure that you pay the lowest possible interchange rate for every single transaction.
The CardPointe platform from CardConnect offers everything you need to securely accept payments while also receiving the lowest credit card processing rates. Here are some of the features that come with the CardPointe platform:
Transaction management - Easy-to-use portal for transaction management. Pull real-time reports on credit card transactions and much more.
Countertop terminal - Play-and-play terminals for in-person payments. Swipe, dip, and tap transactions with point-to-point encryption.
Virtual terminal - A browser-based point-of-sale system. Process payments from your computer, tablet, or mobile phone.
Mobile app - Free app and compatible device for on-the-go businesses.
Hosted payment page - A highly secure and customizable eCommerce solution for online stores.
Integrations + add-ons - Seamless integrations into your existing shopping carts and accounting software.
CardConnect takes security seriously so that business owners don't compromise customer data. The credit card processing service comes with an extra defense layer for Bolt and CardPointe. The proprietary technology protects data during the purchase process and reduces the odds of a data breach.
With low payment processing rates, robust payment acceptance solutions, and top-notch security, CardConnect provides everything you need and more. Its combination of experience and expertise ensures that each solution is as unique as your clients themselves. It's why organizations such as Adobe, General Electric, and Pampered Chef rely on CardConnect for payment processing.
Lower transaction fees compared to other credit card processing services
Suitable for small business owners, e-commerce stores, and large businesses
Seamless payment gateway integration into any existing solution
PCI compliant with point-to-point encryption for every transaction
Click Here to Learn More About CardConnect
#2 Payment Cloud: Best Payment Processing for High-Risk Merchants
Payment Cloud is the best credit card processor for high-risk businesses. Small business owners want to minimize risk. Fraud and data breaches pose legitimate threats that can hurt a company's reputation and bottom line. PaymentCloud offers credit card processing products that lower risk at every stage of a transaction.
Low-risk companies, such as home goods stores, auto shops, and parking garages, often have more transactions than they can handle. PaymentCloud's cutting-edge POS systems and countertop terminals allow these organizations to accept payments faster and more efficiently. Meanwhile, PaymentCloud's account specialists will work with medium-risk companies to provide the proper security measures at the optimal price.
PaymentCloud works best for high-risk businesses, such as cigar dealers, nutraceuticals, and tech support firms. These organizations run the risk of chargebacks and theft. Fortunately, PaymentCloud understands what it takes to accept credit card payments with minimal risk.
Businesses can take advantage of PaymentCloud's PCI-compliant virtual terminals and long list of partner banks. Clients can store payment information at secure sites and integrate its e-commerce platform for an optimized workflow. Its versatile suite of tools empowers people with the resources they want when they need them most.
PaymentCloud has earned a reputation as one of the most trustworthy and reliable credit card processors. The organization takes the time to understand the client's unique business needs and work with them to accept payments with competitive pricing plans. Currently, hundreds of large and small business owners use PaymentCloud worldwide.
Best credit card processing for high-risk merchants
Payment services include ACH and eCheck processing
Protect against chargebacks with integration detection
Process credit card payments via phone, online, or POS system
Click Here to Learn More About Payment Cloud
#3 National Processing: Best for Small Business
National Processing is one of the best credit card processing companies for small businesses. National processing caters to the budget-conscious business owner. It offers no-frills credit card processing along with transparent pricing plans and no monthly minimum volume. Its straightforward products have won over customers and industry critics alike.
National Processing sells four different credit card processors. The Clover Go, a portable all-in-one terminal, serves as the most affordable option and includes a user-friendly display. The Clover Flex works on cell phones and has integrations that can replace traditional cash registers and receipt printers.
Even National Processing's more elaborate equipment maintains credit card processing flexibility. Vendors can use the Clover Mini POS system like a handheld register that handles barcode scanning and printing. The Clover Station offers comprehensive features for expedient point-of-sale transactions and accepts the following payment options:
Visa
Mastercard
Discover
American Express
Electronic checks
Online transactions
Pricing plans start as low as $10 per month, with options tailored to restaurants, retailers, and e-commerce stores. The credit card processor also has enterprise pricing plans with a 0% surcharge. Regardless of which option you choose, you'll get the lowest possible price, or National Processing will pay you $500.
National Processing stands out for its transparent business practices. A vendor never has to agree to a long-term contract to secure the best services. National Processing also charges no annual fees or monthly minimum volume fees.
Since opening in 2007, National Processing has made a name for itself as one of the best credit card processors for small and medium-sized businesses. While you may encounter an early termination fee, the company provides organizations with the flexibility, affordability, and convenience they need. National Processing is also PCI-compliant, reflecting a high degree of information security on credit card transactions.
Great credit card processing service for any small business owner
Low-cost ACH transaction fees
Simple, transparent credit card payment processing solutions
Pay as you go with no long-term contracts or early termination fees
Click Here to Learn More About National Processing
#4 Fattmerchant: Highly Rated Merchant Services Provider
Pay for what you need and nothing that you don't. That's the guiding philosophy behind Fattmerchant, one of the few credit card processors with flat pricing plans. The company doesn't charge extra on interchange rates, making it the ideal choice for businesses with low transaction volumes.
Fattmerchant has four products, a merchant processing plan, and three software packages. The basic option costs $99 per month, with users paying for the interchange-plus pricing at eight cents per transaction. It also charges 15 cents for keyed transactions in addition to the direct cost.
Clients can also select from software packages that range from starter to pro. Small businesses benefit most from the starter software, which creates a single way to process credit card and QuickBooks payments. The growth option includes advanced payment processing services, while the pro model features a fully integrated platform that lets users monitor and streamline payments.
Few small business credit card processing companies can match the flexibility of Fattmerchant. It empowers users to swipe, tap, and insert credit cards while also handling contactless mobile payments and online invoices. Small businesses can use the platform to accept payments over the phone or online via the virtual terminal.
Other perks of Fattmerchant include:
Integrated business analytics
Mobile credit card processing
Seamless developer API
Integration between online shopping carts and checkout pages
No markup on the interchange rate
Currently, more than 6,000 merchants trust Fattmerchant to handle in-person and mobile credit card processing services. It offers simple and effective solutions that work for point-of-sale transactions and e-commerce. Organizations with low transaction volumes save an average of $513 per month by switching to Fattmerchant.
Accept payments on the go with a mobile card reader
No markup on interchange fees
Accept credit and debit cards online, over-the-phone, or in-person
Great for multi-location businesses
Seamless integration with QuickBooks payments
Click Here to Learn More About Fattmerchant
#5 Payment Depot: Best Customer Service
Payment Depot supports businesses of all types and sizes. It offers a wide range of solutions, so companies get the tools and services they need to accept in-person and mobile credit card payments with ease. That includes a dozen integrations from vendors like Magento, Shopify, and Intuit QuickBooks.
Businesses can use Payment Depot to accept payments from every major credit card company. That includes Mastercard, American Express, Visa, Discover, and mobile payment apps, like Google Pay and Apple Pay. The seamless integration lets merchants hit the ground running after their initial purchase.
Payment Depot supports businesses from every imaginable industry. Its client list features multi-national corporations like Dominos, Arco, Sprint, and Fantastic Sam's Hair Salons. The credit card processor also supports mom-and-pop shops in retail, B2B, and healthcare.
Many of these businesses save hundreds of dollars per month by switching to Payment Depot. That's because it cuts out intermediaries and markups associated with traditional credit card processing. It doesn't take a percentage of each credit card transaction, allowing clients to keep more revenue and reduce business expenses.
While Payment Depot has competitive pricing and reliable products, it's best known for its customer service. The credit card processor has the highest rating of any business in the industry on Trustpilot. It also has a 4.9 out of five-stars rating on CardFellow.com and an A+ rating from the Better Business Bureau.
Payment Depot has a 24/7 team of knowledgeable and friendly staffers to assist vendors. They take the time to understand problems and resolve them on time. Clients can find additional resources on the company's website, including a blog with the latest news in merchant services.
No early termination fees
Flat-rate membership pricing
Highly rated merchant services provider
Direct access to interchange rates without markup
Free gateway and virtual terminal to start accepting credit cards
Click Here to Learn More About Payment Depot
What Is a Credit Card Processing Company?
A credit card processing company is a business that enables merchants to accept credit cards for online and in-person payments. These companies may offer additional services, such as bookkeeping and scheduling, on top of processing. Some of the most prominent names in the industry include CardConnect, Square, and PayPal.
Understanding what these companies do involves diving into the mechanisms behind credit card processing. Let's say a customer purchases a pizza from their local pizzeria. When they arrive at the shop, they swipe their credit card at the payment gateway. Note that there are other forms of payment, such as EMV chip cards, contactless cards, and digital wallets.
Regardless of the transaction method, the processor will receive the payment information. Its job is to communicate with the vendor's bank via the appropriate credit card network. Most of the time, processors work through Visa, Mastercard, and Discover.
The processor then tells the pizzeria whether or not the customer has sufficient funds for the pizza. Often, processors approve transactions at the end of the business day. Once processors give the green light, a charge will appear on the customer's credit card statement, and funds will go into the pizzeria's bank account.
Credit card processing is a complex and multifaceted industry. Every company offers various services while juggling emerging trends and regulatory compliances. Some of the best ways to gauge a credit card processing company's worthiness are by its transaction speeds, cost per transaction, uptime, and customer support.
Factors to Consider When Choosing a Credit Card Processor
Transaction Fees
There is a difference between a monthly fee and a transaction fee. Understanding the cost and frequency of these fees can help you save money in the short- and long-term. Some of the other charges can include an interchange fee, assessment fee, flat fee, and a monthly fee.
Even the least scrupulous payment processor won't charge vendors all these fees. We selected companies that keep fees to a minimum so that you can spend more money on your business than on billing. For example, National Processing doesn't charge set up, annual, cancellation, or monthly fees.
Integrations
Companies like Square, PayPal, and Stripe do much more than accept credit cards and debit cards. They also have integrations that support inventory management, scheduling, and billing. These extra features can streamline day-to-day operations and help grow a company.
The best integrations for you will depend on your business and its needs. A food truck vendor should look into mobile integrations, while large companies stand to benefit from omnichannel solutions. Regardless of what options you choose, the integration should be able to talk with other systems in your business and provide reliable processing rates.
Pricing Transparency
Credit card companies are not known for their transparency. Even small hidden fees can add up to sizable payments with time, especially when you don't know about them. Understanding all the costs can protect your business's bottom line and help you avoid unwanted batch and statement fees.
Consider bundling your products to save money. For instance, some processors provide a discount if you purchase a card reader with a software package. You can also use comparison shopping to compare quotes from various processors and determine which one provides the best value.
PCI Compliance
PCI DSS is a set of security standards that payment processors follow to protect user data. Several different PCI compliance levels exist, so select one that matches your business needs. For example, if you run a high-risk operation, look for processors with the highest compliance levels.
Make sure you understand how a processor protects your customer's data. Some processors' websites might only tell part of the story about their PCI compliance. They might tout compliance but not secure the client channels completely.
When you are considering a processor, ask about services related to PCI compliance. Is the company willing to perform an annual assessment? What tools does it use to protect customers' data? The answers to these questions can make it easier to find a responsible and reliable processor.
Customer Service
Technical issues with payment processing can cost you a lot of business. The last thing you want is an inept or rude tech support team handling your problem. The best processors should have timely and knowledgeable staff members ready to help you at all hours.
Look for processors that scale their support with the complexity of the credit card processing. Companies like PayPal, Stripe, and Square have large technical help desks and extensive resources online. That way, you can get helpful customer service, whether you run a one-person e-commerce website or a corporation with thousands of employees.
Types of Merchant Services for Small Businesses
Mobile Card Readers
According to Fundera, 77% of Americans use a credit or debit card to complete transactions. This payment preference makes mobile credit card readers an essential item for in-person sales. The latest models allow vendors to accept payments whether they're performing door-to-door sales or operating a food truck.
A mobile credit card reader attaches to any smartphone or tablet. The device, also known as a dongle, reads the credit card after the customer inserts or swipes it. The card reader works with the mobile POS systems to complete the payment without a physical terminal.
Many of the best credit card processors also produce mobile credit card readers. For example, Square makes one of the best overall credit card readers, while PayPal has models that accept credit cards, debit cards, and various other payment forms. If you want a low transaction fee, consider the budget-friendly options from Payanywhere.
Point-of-Sale Systems
Point-of-sale (POS) systems cover products where customers pay for an item or service. They serve as the central hub for transactions. Maintaining efficient processing rates can improve the customer experience and allow merchants to complete more payments.
While point-of-sale systems seem like a no-brainer, most businesses don't use them. These organizations are missing out on a chance to automatically speed up payments and deposit funds into their bank accounts. The devices even offer email and text receipts, saving the need for paper.
Many card-processing companies offer point-of-sale systems on top of their processing services. Square has a device that costs $0 per month and runs on Square registers and iPads. Meanwhile, Revel Systems and Clover have point-of-sale systems that let businesses choose from multiple hardware options for the ultimate customization.
Payment Gateways
Payment gateways serve as mediating channels for e-commerce retailers. They connect the online marketplace with the payment processor, who receives the payment. Gateways offer a secure way to transmit financial information online to a processing company.
Here are all the steps behind payment gateways:
A customer places an order online.
The payment gateway receives the payment info, encrypts it, and sends it to the payment processor.
The website directs the customer to the payment processor.
The payment processor finalizes the transaction.
The payment processor shows that the payment went through successfully.
The best payment gateways strike a balance between convenience and security. Some of the most prominent names in this industry space include Stripe, PayPal, and 2Checkout. Payline also offers a gateway with transparent processing fees and a useful interchange-plus pricing model.
What Fees Do Payment Processing Companies Charge?
There's no shortage of fees in the payment processing industry. These charges can vary dramatically between processors, especially those that use different pricing strategies. Here's an overview of the most common fees:
Interchange rate - a uniform charge per transaction that companies usually write as a percentage
Assessment fee - a fee associated with the interchange rate.
Markup fee - the cost per transaction of credit card processing on top of the interchange fee.
Flat fee - a monthly service fee to use the processor's platform and software.
Chargeback fee - an occasional fee that occurs when customers dispute charges successfully.
PCI compliance fee - a fee for using a processor with minimal PCI DSS compliance.
Monthly fee - some processors require vendors to have a minimum number of transactions; otherwise, the vendor has to pay a monthly fee.
Equipment leasing fee - vendors that don't own their equipment may pay an equipment leasing fee to use the hardware.
Batch fee - a fee for every time a vendor sends payments for processing.
Payment gateway fee - a fee for using a third-party gateway.
Early termination fee - a business that ends its contract before the agreed-upon date may pay an early termination fee.
No company will charge all the fees on this list. However, you may find processors that charge a half dozen or more. Of course, the overall costs of the fees are more significant than their quantity.
Here's a real-world example. Payment Depot charges a monthly fee starting at $49. It has other packages with extra features that vendors can upgrade to at any time and are more expensive.
Payment Depot uses interchange-plus pricing, which involves charging different rates based on the payment method. For instance, a customer who swipes their credit card will generate a 1.5% fee plus an additional 25 cent charge. Keyed and online transactions cost 1.8% plus a 25-cent charge.
Square takes a different approach to pricing. It doesn't charge a monthly fee but has a higher cost per transaction. The processor also doesn't have chargeback, early termination, or PCI DDS compliance fees.
Customers that swipe their credit cards on Square systems will generate a 2.6% fee plus a 10-cent charge. Keyed transactions cost 3.5% plus a 15-cent charge, while online transactions cost 2.9% plus a 30-cent charge. Compared to Payment Depot, Square has a higher interchange rate but more favorable initial costs and costs per transaction.
Understanding Pricing Models for Credit Card Payment Processing
Flat-Rate Pricing
Flat-rate pricing does what the name suggests. Vendors pay a single rate on every transaction, regardless of the payment type. Some of the biggest processors use this pricing system, including Square, Stripe, and PayPal.
A flat rate benefits companies with low transaction volumes. It keeps overall costs down, though the per-transaction cost is often higher than interchange-plus or tiered pricing. Most flat-rate processors don't charge a monthly fee on top of the flat rate.
Interchange-Plus Pricing
The interchange-plus pricing model is the go-to choice for large companies. The processor charges the merchant the cost of interchange and assessments in addition to a markup. This pricing system is the most transparent of the three options and has the lowest potential costs.
Interchange-plus pricing requires the processor to list the components' costs. While transparency makes it easy to compare quotes, it doesn't necessarily mean that you'll pay the market value for them. You'll need to make arrangements with the processor to guarantee rates.
This option functions as a hybrid with a monthly fee and relatively low costs per transaction. The more transactions a company can make in a day, the more it will save on processing fees. Processors that use interchange-plus pricing include Dharma Merchant Services, Payment Depot, Helcim, and Fattmerchant.
Tiered Pricing
Tiered pricing provides the least transparency of the three options. The structure, also known as bundled pricing, involves processors grouping payments together based on their type. The processors will charge a different rate depending on the tier.
The three tiers include qualified, mid-qualified, and non-qualified, though some organizations use more or fewer levels. The problem is that most processors don't tell vendors why certain transactions go into certain tiers. This approach not only makes tiered pricing challenging to understand, but also makes it hard to calculate wholesale costs and markups.
Additional Online Credit Card Processing Companies to Consider
Square
Square is the brainchild of Twitter founder Jack Dorsey. The company, which launched in 2009, allows businesses to accept credit and debit card payments online and in-store within minutes. Square is the ideal choice for any business searching for an easy-to-understand credit card processor with a quick setup.
Square meets all the standards for PCI compliance and accepts payments from every major credit card company. It can also handle UnionPay, consumer credit cards, and prepaid cards. New users can use the unique flat-rate pricing model where Square charges the same rate regardless of credit card type.
Square does more than accept payments. It has a range of integrations so that any small business can handle payroll, e-commerce transactions, and internal accounting from one place. Square even sends users free point of sale systems that work with Apple and Android devices.
PayPal
PayPal is one of the most trusted names in credit card processing. It provides businesses with a fast and hassle-free way to set up in-person and mobile credit card transactions. PayPal doesn't charge a monthly minimum fee, nor does it require a long-term contract, making it suitable for merchants with small monthly sales.
Getting started only takes a few minutes. Businesses can begin accepting payments within minutes for free. PayPal also has an advanced plan for $79.99 that accepts tap payments.
PayPal does have some fees, but small businesses won't encounter them often, except for its $20 chargeback. The company charges 2.7% plus cents per payment on any in-person credit card reader. Online transactions cost 2.9% plus 30 cents per payment.
Dharma Merchant Services
Dharma Merchant Services might be the best credit card processor that didn't make our top five. It has a robust blend of competitive prices and merchant service benefits. As long as a company does between $10,000 and $30,000 in monthly credit card processing, Dharma Merchant Services deserves their consideration.
The payment processor has a dynamic range of extra features for merchants. They include a dedicated technical support team, comprehensive settlement reports, and an online dashboard that lets users manage transactions. Dharma Merchant Services' features support all types of businesses, including restaurants, online vendors, and storefronts.
Dharma Merchant Services has a flat-rate pricing model by which merchants pay $10 per month. It also doesn't require a monthly minimum transaction volume. Dharma Merchant Services makes money with processing fees that range between 0.20% plus seven cents and 0.35% and ten cents.
Stripe
More people than ever are using the internet to purchase goods. Stripe is a credit card processing company designed to support online vendors. The e-commerce-friendly processor has hundreds of integrations and customizable features, so online retailers get the most out of their payments system.
Stripe, which has Level 1 PCI compliance, empowers vendors with flexibility and security. Merchants can accept credit cards from Visa, Discover, Apple Pay, Google Pay, and Alipay, just to name a few. The payment processing comes with state-of-the-art security measures to keep each transaction safe.
What makes Stripe one of the best credit card processing companies for online retailers is its range of business solutions. Products like Stripe Atlas, Stripe Connect, Stripe Sigma, and Stripe Billing support small companies in all business areas. Stripe also uses a flat-rate pricing model to keep credit card processing fees low.
Third-Party Payment Processors Versus Merchant Account Providers
While the payments industry is worth billions of dollars, you only have two payment processing options: third-party processors and merchant account providers. Both options perform the same essential function but in different ways. Here's what you need to know about both systems.
Pros of Third-Party Processors
It's no secret that credit card processing can be expensive. Third-party processors provide a more affordable option than the traditional model. That includes a minimal investment in upfront setup, as well as the absence of a monthly fee.
Most third-party processors don't require vendors to send a minimum number of monthly transactions. Some merchant account providers charge this fee, which hurts smaller organizations. Companies of all sizes can benefit from this reimagined approach to billing.
Finally, products from third-party processors require minimal setup. The entire process should take a vendor less than a day to complete. That way, owners can spend more time and energy on running their business.
Cons of Third-Party Processors
Third-party processors have two distinct disadvantages: less security and higher average costs. Vendors have less flexibility when it comes to choosing a third-party processor with rigorous compliance and network security. These companies also serve as middlemen and will charge up to 3% for each payment.
Pros of Merchant Account Providers
Merchant account providers offer convenience and immediacy. Their card reader products enable customers to pay with the method that works best for them. They also have fraud detection tools so that vendors can accept or reject payments immediately.
Merchant account providers have extensive customer support teams, so if you have an issue, you can get answers to your questions around the clock and avoid losing big sales. Many providers have blogs and support archives on their websites that provide additional insights.
Merchant account providers can handle multiple payment forms, a useful feature for any retailer that has international clients. The processor takes care of currency exchanges so that you don't have to worry about it. The speedy conversions make it easier to accept more payments per day.
Cons of Merchant Account Providers
Merchant account providers work best for large or growing companies. The fee structure isn't as feasible for new or small organizations that lack the capital to pay for processing fees. Many of the pricing models also lack transparency.