5 Dividend Stocks to Buy in May

US News & World Report - Money
4/30/2019
Somewhere between May Day (when we celebrate the nation's workers) and Memorial Day (when we likewise honor those who served), the fifth month of 2019 is a time for investors to get a little giddy. And why not? Tax Day is behind us. The market's rallying. Spring is in the air everywhere (except, or course, for Point Barrow, Alaska and Chicago).
How best to celebrate, then? A day at the ballpark? Waiting in line to see the new "Avengers" film? Or better yet: How about skipping the riverboat casino day trip and plunking a few bucks in the bank – literally?
Here are five dividend stocks to buy this month, all of which may just make your May:
Enterprise Products Partners (ticker: EPD)
Fifth Third Bancorp (FITB)
Ally Financial (ALLY)
Aflac (AFL)
Kimberly-Clark Corp. (KMB)
Enterprise Products Partners (EPD)
Based in Houston – home turf for all things energy – EDP leads the industry in natural processing, transportation and storage services. And while the energy sector hasn't enjoyed the greatest of fortunes these last few years, EDP has held its own: up more than 8% year over year and close to 25% since Dec. 24.
It's currently priced about $29 a share and investors can expect price growth to the $40 to $60 range, says John Essigman, a financial advisor based in Cleveland, Georgia.
"Crude domestic production is expected to reach record levels from fracking and liquefied natural gas exports are expected to boom as is the demand for natural gas liquids," Essigman says.
EPD's dividend doesn't look to be going anywhere, either. It has climbed every quarter dating back at least five years; right now, it stands at 43.8 cents a share, up from 42.8 cents this time last year.
"It's a well-diversified company, will benefit from higher volumes, has a strong balance sheet and has an investor-friendly structure," Essigman says. And as a master limited partnership, "It pays out almost all profits to unitholders."
Fifth Third Bancorp (FITB)
The financial services industry hasn't been the no-brainer investment sector you might expect, even in a robust economy. Competition from upstart startups, regulatory uncertainty and the holding pattern in Federal Reserve interest hikes have caused their share of headaches. And yet some banks are poised to do well, and Fifth Third is one. 
"FITB just reported first-quarter earnings that came in slightly better than expectations and just closed its MB Financial merger on March 22," says Sahak Manuelian, managing director, equity trading at Wedbush Securities.
Granted, 2018 wasn't especially kind to Fifth Third as the stock stumbled about 20%. Yet as Manuelian points out, much of that drop – almost 15% – came in the last three months of the year. It was part of "an extreme broader market downdraft where seemingly all focus was around looming recession fears."
Past that point, FITB is now up roughly 20% in 2019, trading at about $28 per share. "The company has now reported three consecutive solid quarterly prints and based on 2020 earnings per share estimates, this is the cheapest name in our financials vertical," Manuelian says.
As for its dividend, it's doubled since 2013 to 22 cents per share quarterly.
Ally Financial (ALLY)
As scrappy Detroiters go, Ally Financial has been taking on the financial establishment with its aggressive approach to online banking. And yet its roots are as traditional as they come, as Ally grew out of General Motors Co. (GM) in 1919 as a way to finance car purchases. (Remember GMAC?)
Though winning over customers – Ally passed the 1 million mark in 2015 – attracting investors has been another matter.
"Ally is an attractively valued financial stock that has been out of favor," says Robert Johnson, a finance professor at Creighton University's Heider School of Business. "It currently sells at 8.2 times forward earnings, has a 2.3% forward dividend yield and sells for 87% of book value."
Johnson adds that Ally, in the current wave of bank mergers and acquisitions, "can also be potentially considered an attractive takeover candidate by a larger financial institution. Analysts that follow this company are expecting it to grow earnings over the next five years at an average annual rate of 16.5%." Indeed, nine of 14 rate Ally a "strong buy."
Aflac (AFL)
Not even a cute waddling mascot can distract from the fact that as businesses go, Aflac is kind of an ugly duck. An insurance business stalwart since 1955, Aflac provides short-term disability, accident, illness, hospital stay, dental, vision and life insurance to more than 50 million people worldwide. Yawn.
Yet there's nothing dull about Aflac's potential returns. Warmly in the "buy" category according to analyst consensus, AFL is up more than 7% year over year; it currently trades just under $50 per share.
"And speaking of insurance, Aflac can help insure your financial future with a solid 2.2% annual dividend yield," says Kenneth Ameduri, financial analyst and CEO of CrushTheStreet.com. That quarterly payout, now 27 cents per share, is up 1 cent from 2018.
Kimberly-Clark Corp. (KMB)
"With a healthy annual dividend yield of 3.5% Kimberly-Clark is a relatively safe bet for savers," Ameduri says.
And when you think about it, all the driverless cars and supercharged smartphones in the world can't erase the need for low-tech staples such as toilet paper, diapers and tissues, product lines where Kimberly-Clark dominates.
Even if you don't reach for this stock soon, you'll no doubt reach for a Kleenex – one of many necessities that makes this $18 billion company nothing to sneeze at.
As for the quarterly dividend, you've chalked up a 25% increase if you bought shares in 2013; it's now $1.03 per share. The stock trades at just under $126 per share, which is up 19% since this time last year. But do the analysts like it? Some think it's time to take those profits: three call it a "sell." Meanwhile, another eight call it a "hold."
Copyright 2019 U.S. News & World Report
Poll
More from U.S. News & World Report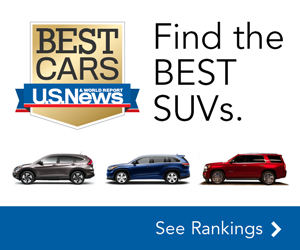 US News & World Report - Money