5 of the Best Stocks to Buy for June

US News & World Report - Money
6/1/2018
Each month, U.S. News reports on five of the best stocks to buy for the next 30 days or so. June's list has an interesting mix of high-quality names, famous shareholders, exceptional operating records and contrarian plays.
In other words, it's got a little something for everyone.
One important thing to note: This group is chosen with both the short and long term in mind. Buy-and-hold investing is still the most appropriate strategy for most investors; not only do trading fees eat away at your profits, but swing trading requires far more attention be paid to the markets, incurs higher capital gains taxes, and leaves investors more vulnerable to their own emotions.
[See: 10 Stocks to Buy for the Stay-at-Home Economy.]
Regardless, the following names look like both timely picks and solid long-term holdings. Here are five of the best stocks to buy for June.
Alibaba Group Holding (NYSE: BABA)
Alibaba is a Chinese growth stock. An e-commerce giant with a sprawling sphere of influence, you can think of it like the Amazon.com (AMZN) of China. As such, shares tend to be a bit more volatile than the market as a whole.
If you don't handle volatility well, BABA is a no-no for your portfolio.
If you can, though, the long-term potential payoff here is enormous. The company's growth is eye-popping; last quarter, revenue shot up 61 percent year-over-year.
Alibaba is benefiting greatly from a thriving Chinese middle class and has cleverly positioned itself in mobile, where it has almost 617 million monthly active users on its marketplaces.
Cloud revenue is also just taking off, doubling year-over-year. The high margins in that area have given American doppelganger Amazon the spare cash to expand rapidly in ways its competitors can't.
With an online entertainment segment that's also growing, and financial enterprises in Alipay and Ant Financial that are already dominant but still growing, BABA is still one of the best growth stocks to buy in the entire market.
Ecolab (ECL)
A somewhat obscure $42 billion enterprise that's part industrial, part materials and part technology company, Ecolab is a global leader in water, hygiene and energy products and services.
What does that mean exactly? It means that food manufacturers, Texas wildcatters and government institutions alike go to Ecolab when they need clean water, for instance. ECL offers water treatment services and chemical treatment that, in one way or another, many industries require on a regular basis.
As long as hygiene, sanitation and safety are priorities, Ecolab will continue to grow – although certainly not as quickly as a company like Alibaba.
Yet another reason ECL is one of the best stocks to buy for June is that it happens to be elite on two levels: First, it's one of just 52 dividend stocks in the S&P 500 that's increased its dividend payment annually for at least 25 consecutive years.
Second, Ecolab is backed by some particularly smart money. Microsoft Corp. (MSFT) founder Bill Gates has been quietly accumulating ECL shares since 2010 and now owns more than 10 percent of the company. In fact, he bought nearly $300 million worth of stock as recently as March.
National Beverage Corp. (FIZZ)
As a shareholder, it's always nice to see customers obsessing over a product that's made by a company whose shares you own.
And although National Beverage Corp. certainly has a portfolio of different drink brands (among them are Shasta, Faygo and Crystal Bay), there's really only one all-star on this team: LaCroix.
LaCroix, a line of flavored sparkling water boasting zero calories that some consumers use as a healthy substitute for soda, has a noticeable number of rabidly loyal fans.
After a pullback in February and March, FIZZ shares look like they've bottomed and are primed to resume their multiyear rise. The company reports earnings on June 7, so this month should be eventful for shareholders.
In the longer term, FIZZ could turn out to be a savvy acquisition target, especially if LaCroix continues fueling double-digit top-line revenue growth in an increasingly health-conscious beverage industry.
Chipotle Mexican Grill (CMG)
Chipotle is back! At least it certainly appears to be.
It's been a tough few years for longtime CMG shareholders, as sporadic outbreaks of norovirus and other illnesses caused by Chipotle food plagued the burrito chain, hurt its traffic and indirectly led to extensive marketing costs.
So why is it now making the cut as one of the best stocks to buy for June?
To begin with, there's been a change in management: Chipotle has a new CEO, former Taco Bell chief Brian Niccol, and the first quarter of 2018 proved to be a great one, driving shares up nearly 25 percent in a single day. 
Specifically, same-store sales growth – the holy grail of restaurant metrics – popped 2.2 percent, more than twice the growth rate seen in either of the prior two quarters. Earnings jumped 33 percent, too.
There's still a lot of room for improvement, especially when it comes to foot traffic, which was slightly down in the first quarter. Hedge fund titan Bill Ackman of Pershing Square is betting big on this company.
Understand CMG carries a fair degree of risk, but if Niccol can execute like he did at Taco Bell then the combination of growing store count – the company's aiming for 130 to 150 new locations in 2018 – and growing same-store sales could mean a phoenix-like comeback.
General Dynamics Corp. (GD)
Last but not least is General Dynamics, the defense and aerospace giant. In contrast to CMG, GD stock is actually fresh off a post-earnings pullback.
Both revenue and earnings, though, actually beat expectations. Wall Street was a little ticked about some subpar growth in its backlog, but a dissection of quarterly earnings is less important for a stable, growing company like General Dynamics.
[See: Artificial Intelligence Stocks: The 10 Best AI Companies.]
Bottom line: The U.S. isn't exactly dialing back military expenditures at the moment, and with the Trump administration putting pressure on European allies to boost defense spending, this is a long-term bull market for GD.
It's a conservative blue-chip investment, another dividend aristocrat with 27 straight years of growing payouts, and it boasts a diversified array of sought-after products like Gulfstream jets, submarines and combat vehicles.
Copyright 2017 U.S. News & World Report
Poll
More from U.S. News & World Report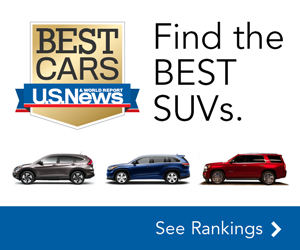 US News & World Report - Money