How to Invest During a Trade War

US News & World Report - Money
8/28/2018
There may be little investors can do to mitigate the effects of trade wars between the U.S. and Canada, the EU and China except to exercise caution and wait it out, experts say.
"Almost all securities will be affected by trade wars, directly or indirectly," says Tenpao Lee, professor of economics at Niagara University in New York.
That's partially because their effects are likely already priced into these securities, making it too late in the game to try to avoid them, says Michal Strahilevitz, professor of behavioral economics at the University of Wollongog in Australia.
Still, there are a few tips investors can keep in mind to avoid a substantial hit in the short term:
Look at the commodity or good you want to invest in closely. Certain commodities or goods may be more susceptible to trade volatility, such as protein producers like Pilgrim's Pride (ticker: PPC) and Sanderson Farms (SAFM), and steel and aluminum manufacturing sectors like US Steel (X), Nucor (NUE) and AK Steel (AKS), says Michael W. Landsberg, principal and chief investment officer of Landsberg Bennett Private Wealth Management in Punta Gorda, Florida.
"We would also avoid downstream aluminum products companies such as Ball (BLL), which make soda cans and may also see a rise in prices and will not be able to pass all of that along to their end clients," he says.
If certain commodities or sectors still interest you over the long haul, Landsberg suggests waiting until the trade war rhetoric dies down.
"This may make you miss the first 10 percent of the upside, but it drastically reduces the amount of risk in your position," he says.
[See: 7 Commodity Stocks to Buy for Great Dividends.]
Soft commodities futures in soybeans and hard commodities futures in rolled steel are ones to watch closely, Landsberg says.
Exercise caution with multinational corporations. Perhaps the most directly impacted securities will be the companies that both import and export to trade war countries, Lee says. That means tariffs on both sides of the transaction, as is the case with Boeing (BA) and Apple (APPL), which imports and exports to China.
President Donald Trump's tariffs on European-produced steel and aluminum, and proposed tariffs on European cars has resulted in a reciprocal trade tariffs worth about $7.1 billion to hit the U.S., which will affect many more companies that do business even in just a part of the EU, says Daniel Wachtel, founding partner of Harbour Capital Partners in New York.
"In the geopolitical arena, there are no cost-free moves," says Matt Thomas, a partner in the international trade group at law firm Blank Rome. "Global economic stability could see significant operational changes moving forward."
Focus on growth opportunities domestically. "Investors should ... focus on sectors which generate revenue through a domestic supply chain," says Stephan Unger, associate professor of economics at Saint Anselm College. That way, their business is at least partially insulated by increased costs from tariffs.
There's a chance U.S. stocks could eventually see a boost domestically for consumer goods and commodities. "On the one hand, increasing consumer prices will call for an increase in wages, which in turn might boost domestic demand [for products]," he says.
But investors shouldn't bank on it. "On the other hand, increasing prices will lead to a decline in sales, which in turn leads to layoffs in the workforce," Unger says.
[See: 10 Long-Term Investing Strategies That Work.]
And that means investors will want to keep diversification of their portfolios a top priority.
"In the short run, I would recommend low-cost index funds," Strahilevitz says. "Emerging market funds have been hit the hardest [by tariffs], so they may take longer to rise. But their long-term upside is also higher."
Copyright 2017 U.S. News & World Report
Poll
More from U.S. News & World Report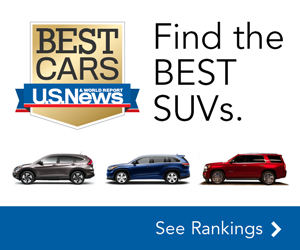 US News & World Report - Money