How Robo-Advisors Can Fill Mass-Market Advice Gap

Investopedia
9/6/2016
Who is considered wealthy is changing. Many investment brokerage firms are now eschewing individuals with less than $750,000 and referring these folks to call centers and robo-advisor platforms. The entire financial advice landscape is evolving with the implementation of the fiduciary rule. In a related development, margins are shrinking for advisors and advisory services are becoming commoditized by robo-advisors.
A recent research report by Cerulli Associates found that smaller investors don't get the investment advice they need. In fact, 71% or almost 90 million American families have investment account balances worth less than $100,000. According to the study, only 8% of financial advisors target these small investors. Many factors are conspiring to increase the public's interest in robo-advisors and mass-market investment advice. (For more, see: Why Big Firms are Increasingly Snubbing Smaller Clients.)
Fiduciary Rule
The point is not that advisors don't appreciate small advisors. The fiduciary rule states that the investment professional must consider the client's best interests when recommending investment products. This new legislation is seen as a big win for the small investor. Historically, most stockbrokers made their livings by earning commissions on the investment products they sold. Some focused on recommending higher commission products that may not have been in the best interests of their clients. Today, a financial advisor will have difficulty justifying the sale of a high-load fund, when there are enough low or no fee mutual funds available for investors.
With the fiduciary rule coming into play, many financial advisors are seeking to serve higher-net-worth clients, who may need a wider menu of investment products. These professionals adjust fees and charge a percent of assets under management (AUM) while lessening their services for those with smaller accounts. This allows the advisor the opportunity to earn more from their clients. Consequently, investors with smaller accounts are driven to seek other investment help.
Ultimately, all is not bad in the financial advisory world. The digital advice revolution provides ordinary investors access to Nobel-prize winning investment assistance in the form of automated robo-advisors. With lower fees, these newer investment services are accessible to a wide range of the investing public. (For more, see: A Look at Vanguard's Robo-Advisor.)
The Robo-Advisor Advice Business
Recognizing the need for low fee, top-notch investment advisors, many of the large investment firms are developing or buying robo-advisors outright to serve their clients. Automated investment advice, once a stand-alone offering by companies such as Betterment or Wealthfront, is growing. Many big players including Charles Schwab Corp., TD Ameritrade, Invesco and Vanguard, now offer digital investment platforms.
In addition to the stand-alone robo-advisors and the big players in the investment business, smaller financial advisors are also beginning to offer their clients automated options. With the combined human and digital touch, lower-net-worth clients can benefit from investment automation and still get access to a human financial advisor. The implementation of standardized automated investment services can help keep costs down for financial advisors. Filling the growing need for mass-market investment advice are "white labeled" robo-advisors" available for leasing from a variety of providers.
The growth of the automated investment advisory niche is filling a need for investors. In addition to low-fee, widely diversified investment portfolios, robo-advisors may make it easier to comply with the fiduciary rule. (For more, see: Robo-Advisors: 5 Predictions for 2016.)
How Robo-Advisors Are A Mass Market Solution
Robo-advisors are a mass-market solution for investors of all sizes.
Low Minimums: The minimum account balance to use a robo-advisor varies from a low of $10 for an account at WiseBanyan to $100,000 at RebalanceIRA. There are many robo-advisors in the middle from Wealthfront, which requires a $500 minimum to a $2,000 entry-amount for SigFig. But just as the players in the robo-advisory field are frequently changing, so are the investment minimums.
Low Management Fees: Although pegged as low-fee, mass-market robo-advisors' fees vary by provider. Some have no management fee, such as Schwab Intelligent Investor. Others, such a Personal Capital, charge 0.79% for investment management of accounts up to $3 million. The Personal Capital automated advising platform also offers a free money dashboard and access to human financial advisors for those who use their managed service. (For more, see: What's Next for the Robo-Advisor Space?)
Diversified Portfolios: All mass-market investment platforms provide diversified portfolios. Each firm diversifies investor assets with distinct funds. Although most robo-advisors use low-fee index exchange-traded funds (ETFs) spanning the stock and bond markets, there are many variations among providers. Some offer access to real estate investment trusts (REITs), while others include a diversified natural resources ETF. Finally, some broaden their bond offerings with an international bond index fund.
The Bottom Line
As financial advisors turn their sights on the biggest fish in the investment pool, mass-market financial advice is gaining in popularity. For investors with less than half a million dollars to invest, the mass-market robo-advisor may be a reasonable option. Automated investment advice brings professional management, low fees and diversified investments to the masses. As more independent broker-dealers incorporate mass-market investing opportunities, the small investor benefits with human counsel along with automated investment platforms. (For more, see: Who Wins with Robo-Advisors? Everyone?)
More from Investopedia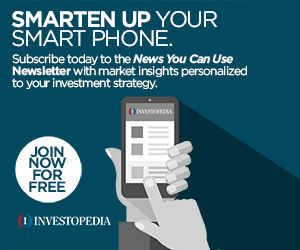 Investopedia
Find Local Mortgage Rates
XD Load Error