Ben Affleck Reveals What He Actually Told Jennifer Lopez During That Viral GRAMMYs Moment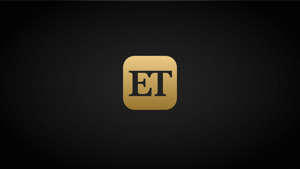 Ben Affleck is setting the record straight after a meme of him looking upset at the 2023 GRAMMYs while seated next to wife Jennifer Lopez went viral.
Much speculation has gone into what Affleck, 50, was saying to his wife during the televised exchange at the annual awards show, and in a new profile for The Hollywood Reporter, Affleck shared what he and Lopez were discussing when they were caught looking upset on camera.
"I saw [GRAMMY host Trevor Noah approach] and I was like, 'Oh, God.' They were framing us in this shot, but I didn't know they were rolling," Affleck explained. "I leaned into her and I was like, 'As soon they start rolling, I'm going to slide away from you and leave you sitting next to Trevor.' She goes, 'You better f**king not leave.' That's a husband-and-wife thing. I mean, some of it is, I'm like, 'All right, who is this act?' Like, I don't keep up. My wife does, obviously. And yeah, it is your wife's work event."
Affleck maintained that the viral moment didn't bother him. "I had a good time at the GRAMMYs. My wife was going, and I thought, 'Well, there'll be good music. It might be fun,'" he said. 
He did, however, admit that there have been award shows and events he's attended where he's been "pissed off," adding, "I've gone and been bored. I've gone to award shows and been drunk, a bunch. Nobody ever once said I'm drunk."
Affleck, a recovering alcoholic who has been open about his addiction struggles, claimed that some people thought he was under the influence at this year's GRAMMYs.
"I thought, that's interesting. That raises a whole other thing about whether or not it's wise to acknowledge addiction because there's a lot of compassion, but there is still a tremendous stigma, which is often quite inhibiting," he noted. "I do think it disincentivizes people from making their lives better."
As for being known as a walking meme, the Oscar winner said, "At a certain point, I am who I am."
Affleck and Lopez rekindled their romance nearly two decades after they were first engaged and tied the knot in two ceremonies in 2022. He shared that his triple threat bride often gives him advice about loosening up, calling her a "genius" at social media.
"She gave me a talk this morning before this interview. She thinks that because of experiences that I've had, I've become very guarded. And she's right," Affleck said. "I view these things as land mines, where if you say one wrong thing, your career might be over. I had a really painful experience where I did an interview where I was really vulnerable, and the entire pickup was something that was not only not right, it was actually the opposite of what I meant."
Affleck confirmed in his THR interview that he was referring to a 2021 interview with Howard Stern in which it appeared he was blaming his ex-wife, Jennifer Garner, for his drinking struggles.
"But anyway, so [Lopez] tells me today, 'Relax, be yourself. Have fun. You're actually a fun guy who is real and genuine and you just seem so serious,'" Affleck said. "Do I seem serious? But as in many things, she's really right. And she loves me. She's looking out for me. She's trying to help me. So it's like, maybe I ought to f**king listen to her."
Not only does Lopez help her husband with opening up, but she also has proven to be a creative collaborator for the director and writer. He shared that she has contributed some to the script of his upcoming film, Air.
"She's brilliant. She is incredibly knowledgeable about the way fashion evolves through the culture as a confluence of music, sports, entertainment and dance," he said. "She helped me in talking about the way in which a part of the reason why Jordans [the shoes] were so meaningful is because culture and style in America is 90 percent driven by Black culture."
RELATED CONTENT: