Another person considering criminal charges against Antonio Brown?

Larry Brown Sports
9/19/2019
Antonio Brown has dealt with numerous legal issues over the past few years, and there could be more that have yet to come to light.
Robert Klemko of Sports Illustrated published a featured this week in which he spoke with two dozen people about the troubling aspects of Brown's personal and professional life. The story included everything from new sexual misconduct allegations to service fees Brown supposedly never paid, and Klemko says even more people have come forward since. One of them is considering filing criminal charges against Brown.
From @RobertKlemko w/us on @FoxSportsRadio – 'Since we published the Antonio Brown story in SI, we've had four people reach out to us about situations with him, and one person is potentially going to file criminal charges that are not sex or debt related.'

— Jason Smith (@howaboutafresca) September 19, 2019
The sexual assault allegations against Brown are obviously the most noteworthy of his legal issues, but he has also been accused by multiple people of skipping out on bills and not fulfilling his end of business agreements. If someone is considering filing charges unrelated to sexual misconduct or unpaid debt, that would likely be an allegation we have not yet heard about.
Brown has been accused in a civil lawsuit of sexually assaulting his former trainer, Britney Taylor, on multiple occasions. He will not face criminal charges over at least some of those allegations due to the statute of limitations in Pennsylvania. Another woman who chose to remain anonymous also told Klemko she was a victim of sexual misconduct when working at Brown's house.
The Patriots knew they were taking a risk when signing Brown to a one-year deal, though they supposedly did not know about Taylor's lawsuit. However, they were obviously aware of all the baggage that comes along with the star receiver. That is not going away anytime soon.
More from Larry Brown Sports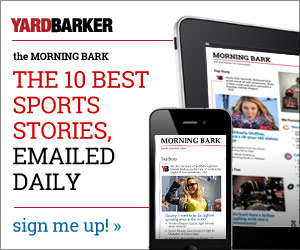 Larry Brown Sports