Nicholas Lloyd Webber, composer, son of Andrew Lloyd Webber, dies at 43: 'Shattered'
NEW YORK – Nicholas Lloyd Webber, the Grammy-nominated composer, record producer and eldest son of Andrew Lloyd Webber, died Saturday in England after a protracted battle with gastric cancer and pneumonia. He was 43.
"His whole family is gathered together and we are all totally bereft," the 75-year-old Webber said in a statement provided by a representative. "Thank you for all your thoughts during this difficult time."
On Twitter, Webber posted a similar statement, saying he was "shattered" to share the news.
Start the day smarter. Get all the news you need in your inbox each morning.
Nicholas died at a hospital in Basingstoke, his father said. Webber, the famed composer, missed the Broadway opening Thursday of his "Bad Cinderella" to be at his son's side with other loved ones.
Previously: Andrew Lloyd Webber to miss opening night of show after son's cancer hospitalization
A week earlier, the senior Webber said he was "absolutely devastated" by his son's critical illness. "He is bravely fighting with his indomitable humor, but at the moment my place is with him and the family," Webber said in a statement at the time.
Nicholas is best known for his work on the BBC One's "Love, Lies and Records," which was based on the book "The Little Prince," and the Gillies MacKinnon drama "The Last Bus." He also worked on his father's 2021 "Cinderella," earning a Grammy nod for best musical theater album.
Nicholas was born in July 1979 to Webber and his former wife Sarah Hugill, also mother of Webber's daughter Imogen. 
While Nicholas was self-conscious of his famous pedigree at the start of his career, he said he eventually learned to embrace it.
"For a long time, I dropped the Lloyd bit to see what the reaction would be," Nicholas told The Telegraph in November 2011. "I got some stuff on the radio, so I thought, 'OK, I'm obviously not a complete idiot.' Then I thought, 'Hang on, if other people are prepared to work with me without the surname, then maybe I should just get on with it.' "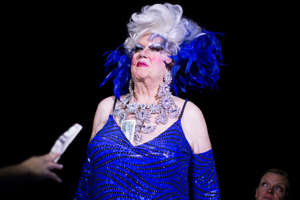 This article originally appeared on USA TODAY: Nicholas Lloyd Webber, composer, son of Andrew Lloyd Webber, dies at 43: 'Shattered'