Batmobile raid controversy: Independent investigation released by San Mateo County
ABC 7 San Francisco
3/15/2023
Holy final chapter, Batman! The Batmobile saga wraps up with an independent investigation by a retired judge that comes to a stunning conclusion. The raid by San Mateo County Sheriff's investigators at an Indiana garage that builds "Batmobiles" should never have happened at all. This was a confidential report. The San Mateo County Board of Supervisors had to vote to make it public on Tuesday, and I-Team reporter Dan Noyes was there to see it come down.
The San Mateo County Attorney seemed to downplay the findings of the independent investigation performed by retired Alameda Superior Court Judge Winifred Smith.
VIDEO: San Mateo Co. residents demand answers after Indiana Batmobile garage raid
David Canepa, San Mateo County Supervisor: "Can you outline in the report what went wrong?"
John Nibbelin, San Mateo County Attorney: "I guess I'm not trying to be cagey. But it's not eminently clear to me that anything went wrong per se."
But, a thorough read of the 47 pages confirms my reporting and reveals new details.
Wealthy Atherton realtor Sam Anagnostou called his friend, former Sheriff Carlos Bolanos, complaining that he hadn't received the $210,000 replica Batmobile he ordered from Fiberglass Freaks in Logansport, Indiana.
The report says:
"The sheriff took Anagnostou's call because he is acquainted with him; Anagnostou is a local businessperson and a friend of the sheriff's brother."
The sheriff referred the case to the head of his Vehicle Theft Task Force, even though "this case did not fall within (its) mission."
The head of the task force spent 6 months investigating, and then took a crew of four department personnel to raid the Batmobile garage in Indiana.
VIDEO: Bay Area Batmobile buyer bows out of scheduled interview with ABC7 News I-Team
Dan Noyes: "He never bothered to call you before showing up at your garage?"
Mark Racop: "Or having somebody else contact me either way. Yes."
Noyes: "So they never got your side of this."
Racop: "Right."
The report also points out, before calling the sheriff, Anagnostou tried to sue Mark Racop, but the judge dismissed it saying Indiana courts were the proper venue.
Judge Smith says the DA'S office has a "policy that complainants like Anagnostou who choose to resolve their disputes in civil court cannot avail themselves of the criminal justice system."
The raid and the fraud charges against Racop, which were dropped after my reports, should never have happened.
VIDEO: Batmobile raid: San Mateo Co. DA drops criminal charges against Indiana garage owner
Ray Mueller, San Mateo County Supervisor: "Public trust and policing and public safety requires the sheriff's office never be perceived in its use of police power to be influenced by private or political relationship."
Racop told us on Tuesday, the ordeal cost his business $350,000, he estimates, and it has taken a personal toll. He's going in for a mental health evaluation for PTSD. "Because of this, I see a sheriff car go past. I freak, even just for a moment, you know, it might only be 30 seconds or maybe even 15 seconds. But that's not me."
In the meantime, he's making good progress on other Batmobiles. Anagnostou's is now 3.5 years away from completion.
Racop explains, "I cannot believe that it's taking sometimes up to a year to get a chassis. And it's taking six months to get a drive train. It's really crazy."
So, six months of an investigation, more than $10,000 to travel to Indiana for the raid, $55,000 to pay Judge Smith for her report. She concluded, "Ensuring the appropriate expenditure of public funds should always be of the highest priority."
Take a look at more stories on Batmobile raid here.
Take a look at more stories by the ABC7 News I-Team.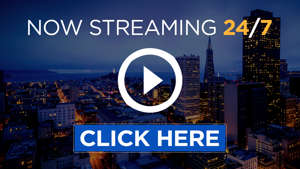 If you're on the ABC7 News app, click here to watch live