Crews respond to house fire in Dayton

WHIO Dayton
4/22/2022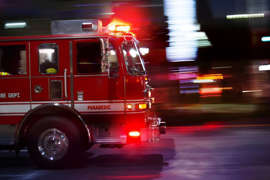 Crews are responding to a working house fire in Dayton early Friday morning.
According to initial emergency scanner traffic, crews were called to the 1700 block of Burroughs Drive around 3:44 a.m.
>>Fire damages several vehicles, building in Trotwood
When crews arrived on the scene, they upgraded the fire response to a working fire.
At this time, there have been no reported injuries.
Further details are unavailable at the time of this reporting.
We will update this story once we learn more.