Galveston driver accused of running down bicyclist after fight

Houston Chronicle
9/23/2022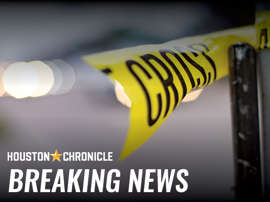 A Galveston man is accused of using his truck to kill a man on a bicycle, according to the Galveston Police Department.
Roy Gonzales, 62, of Galveston, was arrested and charged with murder and aggravated assault with a deadly weapon, police stated in a press release.
Gonzales is accused of killing Cody Compian, 32, of Galveston, police said.
MORE CRIME: Military recruiter killed after fatally shooting wife, injuring NCIS agent, sheriff says
About 7 p.m., police were called to the intersection of 32nd Street and Avenue R to a report of a crash involving a vehicle and several bicycles.
When emergency responders arrived, they found Compian and another person injured, police said. Compian was taken to the University of Texas Medical Branch in Galveston, where he later died.
The second person injured in the crash was released with minor injuries.
Gonzales was detained close to the scene of the crash. Witnesses told police that Gonzales and Compian were "in a verbal and physical altercation" before the crash, police said in a press release.
Public records show that Gonzales lives about a block away from where the crash occurred.
Gonzales' bond was set at $750,000, police said. A booking photo wasn't immediately available on Thursday afternoon.
john.ferguson@chron.com