Idaho murders: Bryan Kohberger's trash may be key in massacre probe

FOX News
2/6/2023
Idaho student murders suspect Bryan Kohberger's Pennsylvania trash could be key evidence in the case against him, according to a former investigator turned criminal justice professor.
The 28-year-old criminology Ph.D. student, who past friends say is a former heroin addict with socially awkward tendencies, is accused of massacring four University of Idaho undergrads in the pre-dawn hours of Nov. 13, then slipping out the back door in a mask and dark clothes.
Police were still looking for the murder weapon when Latah County Magistrate Judge Megan Marshall imposed a gag order on Jan. 3.
Days earlier, the FBI and Pennsylvania State Police raided his parents' home in the Poconos Mountains, seizing evidence and arresting the suspected killer.
IDAHO MURDERS UPDATE: KAYLEE GONCALVES' FAMILY LAWYER APPEALS GAG ORDER IN BRYAN KOHBERGER CASE
Information about what they found there was sealed for 60 days by a Monroe County judge. The warrants are expected to contain details about what police recovered from Kohberger's parents' house, his car and any devices he had with him when they took him into custody.
Whatever is in trash bags that Kohberger reportedly threw out in a garbage can belonging to a neighbor of his parents in Albrightsville, Pennsylvania, could be key, according to Joseph Giacalone, a retired NYPD sergeant and adjunct professor at John Jay College of Criminal Justice.
INSIDE IDAHO MURDERS SUSPECT BRYAN KOHBERGER'S UNUSUALLY LONG ROUTE HOME TO PENNSYLVANIA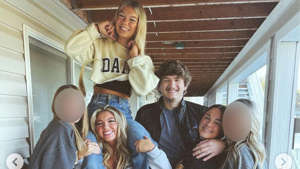 "He may have had evidence in his trunk that he took back with him," he told Fox News Digital.
"I'm sure he was under surveillance when he was packing up to leave."
IDAHO MURDERS: BTK SERIAL KILLER ON SOLITARY CONFINEMENT AND BRYAN KOHBERGER, 'I KNOW HOW HE FEELS'
He was referring to reports from ABC News and CNN citing a law enforcement source who said that a surveillance team saw Kohberger allegedly attempting to conceal his trash in the middle of the night sometime between Dec. 22 and his arrest on Dec. 30.
IDAHO MURDERS: XANA KERNODLE'S MOTHER SAYS LAWYER 'BETRAYED' HER TO DEFEND BRYAN KOHBERGER
"I think he knew they could search his trash cans – that's why he did that," Pat Diaz, a former Miami-Dade homicide detective and now a private investigator, told Fox News Digital Monday. "Remember, he thinks he's smarter than the cops, and they will fight evidence collected."
Kohberger plans to fight the probable cause evidence in a June 26 preliminary hearing, his attorney, Kootenai County Public Defender Anne Taylor, told Judge Marshall last month.
Kohberger left his apartment near Washington State University in Pullman in mid-December, a month after the murders, for a cross-country drive home with his dad riding shotgun, according to police documents.
Separate search warrants served at his Washington apartment and graduate student office have already been unsealed. Investigators found:
A single "nitrite-type black glove"
A Walmart receipt and Dickies tag
Two receipts from a Marshalls store
The dust container from a Bissell vacuum
Eight "possible hair strands"
A Fire TV stick
A single "possible animal hair strand"
Four other "possible" hairs
A desktop computer
At the crime scene, police said they recovered a Ka-Bar knife sheath next to the body of one of the victims. Walmart's website shows it sells that kind of knife.
If convicted on one of four counts of first-degree murder, he could face the death penalty. He also faces a felony burglary charge.
Kohberger is being held without bail at the Latah County Jail.