Kirkwood man pleads guilty to federal gun crime
KTVI-TV St. Louis
3/28/2023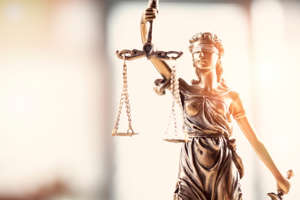 ST. LOUIS – A Kirkwood, Missouri, man appeared in federal court on Tuesday and admitted to repeatedly obtaining firearms after being committed to a mental institution.
Prosecutors with the U.S. Attorney's Office for the Eastern District of Missouri said Joseph Zarky, 24, routinely encountered local police while in possession of firearms and "behaving erratically." After each subsequent encounter, he'd obtain more guns and more ammunition.
According to court documents, Webster Groves police first encountered Zarky on June 1, 2021. Officers responded to a report of an unstable person and met with Zarky, who was found in possession of guns, ammunition, and a plastic bag containing animal parts. Relatives informed police that Zarky had a history of mental illness and voiced concerned for his safety and theirs.
Prosecutors claim police found more guns, ammunition, and other weapons in Zarky's bedroom. Zarky was brought to a local hospital for a psychiatric evaluation. On June 10, a judge ordered Zarky committed to a hospital for treatment, where he'd stay until June 25.
The following month, Zarky tried purchasing guns at a store on two occasions.
On July 28, 2021, Webster Groves police initiated a traffic stop in their jurisdiction and recognized Zarky from prior interactions. Zarky told police he was armed, and police recovered a .22 caliber revolver and a 9 mm pistol. Police determined he'd purchased the firearms at a gun show.
That September, Webster Groves authorities again responded to a call about Zarky. Police found him in a wooded area, but he ran from officers when confronted. Police eventually caught up to Zarky and found him with a knife covered in animal blood. Zarky was again taken to a hospital and ordered by a judge to be committed for psychiatric treatment. While he was in the hospital, relatives found an AR-15 hidden in the backseat of his vehicle.
On Jan. 29, 2022, St. Louis County police were called to a disc golf course in Unger Park for a reported shooting. Officers were told about two dozen shots had been fired, though no injuries were reported. Police found Zarky with a 9 mm pistol and a .22 caliber rifle nearby.
Zarky was indicted in federal court on May 4, 2022, and arrested three days later in Kentucky. On May 9, federal agents searched Zarky's apartment in Kirkwood and found 15 guns and more than 4,000 rounds of ammunition in two safes. He's been jailed ever since.
As part of an agreement with prosecutors, Zarky pleaded guilty to two counts of possession of a firearm after previously being committed to a mental institution.
"This plea agreement is designed not to send him to prison, but to ensure that he receives the medication and treatment that he needs for the maximum amount of time we can provide," U.S. Attorney Sayler A. Fleming said. "The felony conviction will also serve as an additional barrier if Mr. Zarky attempts to buy guns in the future."
Attorneys on both sides have agreed to recommend Zarky undergoes treatment and takes all prescribed medications. He'd be under five years of probation, and must participate in a monitoring program and reside in a facility approved by the U.S. Probation Office. Zarky has also agreed to participate in Mental Health Court, where he'll receive counseling and treatment to address mental health issues, all while ensuring he doesn't violate the conditions of his probation.
Zarky will be sentenced on July 10.
Copyright 2023 Nexstar Media Inc. All rights reserved. This material may not be published, broadcast, rewritten, or redistributed.
For the latest news, weather, sports, and streaming video, head to FOX 2.