LMPD says witnesses statements conflict after man shot in Portland neighborhood

WLKY Louisville
2 days ago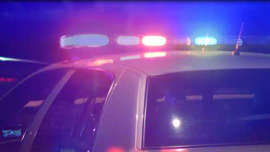 Louisville Metro Police Department is working to determine how a man was shot in the Portland neighborhood Saturday night.
Police responded to reports of a shooting in the 2500 block of W Main Street around 6:30 p.m.
Sign up for our Newsletters
When they arrived to the scene, they said a man, who appeared to be an adult, was suffering from a single gunshot wound.
The man was taken to UofL Hospital to be treated. Police did not say what his condition was.
Witnesses at the scene spoke with police, but LMPD said the statements conflicted each other.
LMPD's First Division is handling the investigation.
Anyone with information is asked to call the anonymous Crime Tip hotline at 502-574-LMPD (5673) or use the anonymous online Crime Tip portal at LMPD Crime Tip Portal.
READ THE FULL STORY:LMPD says witnesses statements conflict after man shot in Portland neighborhood
CHECK OUT WLKY:Live. Local. Late-Breaking. Get the top Louisville news, weather and sports from the team at WLKY – online, anytime.