Man fatally shot at motel in Rockville

The Washington Post
6/23/2022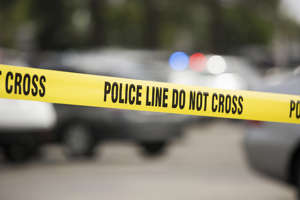 A man was fatally shot late Wednesday in Rockville, and police said they have taken two suspects into custody.
About 11:30 p.m., officers from the Rockville and Montgomery County police departments were called for a reported shooting at the Red Roof Inn in the 16000 block of Shady Grove Road, authorities said.
They arrived to find "an adult male suffering from a gunshot wound, who succumbed to his injuries," Montgomery officials said in a statement.
"At this time, investigators believe that this is an isolated incident and there is no further danger to the community," the statement also said.
Police identified the victim Thursday as Javier Gonzalez-Mena, 39, who had no known address. He died at the scene.
An initial investigation found that Gonzalez-Mena was staying at the motel and there was a knock at the door, police said. He stepped outside to talk with two men and was shot.
Police said they arrested and charged Sergey Danshin, 34, of Rockville and Micah Clemons, 32, of Virginia.
Both men were taken into custody without incident, police said, and were charged with first-degree murder and firearm-related charges. They're being held without bond, and it wasn't immediately known whether they had lawyers.
Dana Hedgpeth contributed to this report.