Man hospitalized with life-threatening injuries after stabbing in Glendale

Arizona Republic
10/24/2021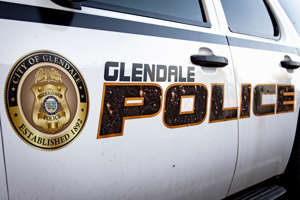 A man is in the hospital with life-threatening injuries after being stabbed outside of a Glendale business Friday night.
According to Glendale police, officers were dispatched to a business near 59th and Glendale avenues after receiving a report of a stabbing just after 8 p.m.
A man was stabbed by another man who fled on foot from the scene, police said in a statement.
Start the day smarter. Get all the news you need in your inbox each morning.
The victim was taken to a hospital with life-threatening injuries, according to police.
Officers were able to locate the suspect nearby and took him into custody.
Glendale police identified the suspect as 46-year-old Romero Ward.
Additional information regarding the suspect or the incident was not provided.
Reach breaking news reporter Haleigh Kochanski at hkochanski@arizonarepublic.com or on Twitter @HaleighKochans.
Support local journalism. Subscribe to azcentral.com today.
This article originally appeared on Arizona Republic: Man hospitalized with life-threatening injuries after stabbing in Glendale