Man sought in connection with deadly California shooting arrested in Oklahoma City
KOCO Oklahoma City
3/22/2023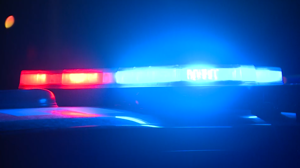 A man was arrested over the weekend in Oklahoma in connection with a deadly December shooting in California, law enforcement officials announced.
The Sacramento Police Department said that a 47-year-old man was arrested on Sunday in Oklahoma City. The FBI and the Oklahoma City Police Department helped arrest the suspect.
Sign up for our Newsletters
A news release states that around 11:20 p.m. on Dec. 20, Sacramento police responded to a report of a shooting in the 3800 block of Haywood Street. The officers found a shooting victim and performed life-saving efforts.
The victim was taken to a hospital, where police said he later died.
The Sacramento County Coroner identified the man killed as 19-year-old Jacob Malik Frierson of Sacramento, according to our sister station KCRA.
Authorities have not released information about what led up to the shooting.
Top Headlines
READ THE FULL STORY:Man sought in connection with deadly California shooting arrested in Oklahoma City
CHECK OUT KOCO:Get the day's top news, weather and sports from Oklahoma City and around the state. With the best in Oklahoma news, KOCO 5 News has you covered.