Man succumbs to wounds after Lancaster shooting
KTLA-TV Los Angeles
3/25/2023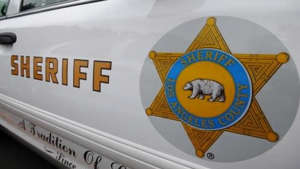 A man was shot and killed in Lancaster Friday evening, and the Los Angeles County Sheriff's Department is encouraging anyone with information about the slaying to come forward.
The man, whose name and age have not been released, was shot in the torso in the 800 block of West Avenue I at about 7:05 p.m., the LASD said in a news release.
Paramedics took the man to a local hospital, where he was pronounced dead.
No information about the shooter has been released.
Anyone with information is asked to contact the LASD Homicide Bureau at 323-890-5500.
To provide information anonymously, call Crime Stoppers by dialing 800-222-TIPS (8477) or visit lacrimestoppers.org.
Copyright 2023 Nexstar Media Inc. All rights reserved. This material may not be published, broadcast, rewritten, or redistributed.
For the latest news, weather, sports, and streaming video, head to KTLA.