Off-duty Harris County deputy shoots at man breaking into squad car
Houston Chronicle
11/27/2022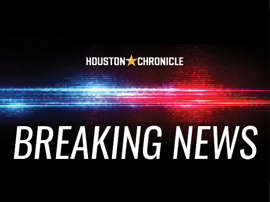 An off-duty Harris County sheriff's deputy fired shots at a man who allegedly broke into his vehicle Saturday night in the Memorial area. 
The deputy got an OnStar notification that someone was tampering with his vehicle about 5:30 p.m. in the 10400 block of Town and Country Way, according to Houston Assistant Police Chief Thomas Hardin.
When the deputy went out to the garage, he saw a man in the driver's seat of his vehicle, pulled out his gun, identified himself as a police officer and told the man to get on the ground, Hardin said. 
The man jumped out of the vehicle and briefly ran out of sight of the deputy, Hardin said. He then got into a Toyota Camry and drove at the deputy, who fired shots at the car.
The car crashed into a wall but made it out of the parking garage, Hardin said. Authorities are looking for a newer model, white Toyota Camry with damage to the front, right fender and possible bullet holes.
It's not known whether the man was shot. The deputy, a nine-year veteran assigned to the sheriff department's gang division, was uninjured, Hardin said.
Houston police are investigating the shooting.