Pedestrian hit and killed by car overnight on busy Greenville County road, troopers say
WYFF 4 Greenville-Spartanburg
8/26/2020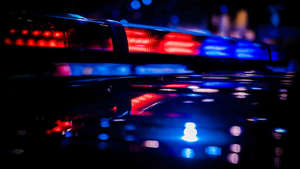 A woman was hit by a vehicle and killed Wednesday while crossing Augusta Road in Greenville County, according to troopers.
Tammy Redding, 41, of Mauldin, was walking across Augusta Road near Stratford Road around 4 a.m. and was hit by a 2002 Hyundai, according to troopers and the coroner.
Sign up for our Newsletters
Redding died at the scene, the coroner said.
The driver of the car was not hurt.
TOP STORIES FROM WYFF:
Driver dies after losing control and falling off moped, troopers say
Clemson police hand out dozens of tickets for mask ordinance violations
Health officials release latest case numbers for South Carolina coronavirus cases, deaths
Pregnant woman found dead in vehicle on dirt road; suspect sentenced to life in prison
Commitment 2020: VP Pence, Kellyanne Conway and protest pushback expected at RNC
Student's Chromebook catches fire during Zoom class
READ THE FULL STORY:Pedestrian hit and killed by car overnight on busy Greenville County road, troopers say
CHECK OUT WYFF:Get the latest Greenville news and weather. For live, local, late-breaking Greenville, SC, news coverage, WYFF is the place to be.