Police: 2 killed in early morning Middletown shooting
Cincinnati Enquirer
2/4/2023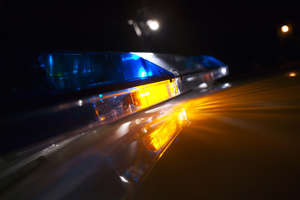 Two people were killed and in a shooting in Middletown early Saturday morning, according to police.
Officers responded around 3:30 a.m. to the 700 block of 15th Avenue for a report of a double shooting, the Middletown Division of Police said in a news release.
On the scene, officers located two people, whose identities haven't been released, suffering from gunshot wounds, the release states.
Start the day smarter. Get all the news you need in your inbox each morning.
One person was pronounced dead at the scene, while the other was taken to the Atrium Medical Center for treatment. That victim later died of their injuries at the hospital, a city spokesperson confirmed.
The investigation is ongoing and police are still searching for a suspect.
Anyone with information is urged to call Middletown police at 513-425-7720 or 513-425-7700.
This article originally appeared on Cincinnati Enquirer: Police: 2 killed in early morning Middletown shooting