Randolph County deputy shoots, kills 20-year-old man after tractor hits patrol car 3 times

WXII 12 Greensboro-Winston-Salem
8/13/2019
Deputies say a man is dead after a deputy-involved shooting in Ramseur.
It happened Tuesday around 12:40 a.m. on Joe Branson Road and Highway 42.
Deputies say a deputy was patrolling the area when he saw a tractor driving erratically in the middle of the road without its headlights on.
Reports say the deputy tried to pull over the driver, but the tractor kept going. The tractor drove through a yard before turning around toward the deputy.
According to deputies, the tractor was stolen from Meadow Farms Incorporated.
The tractor hit the patrol car three times, nearly rolling it over.
Fearing that the 7,000 pound machine could roll over his car and kill him, the deputy fired at the driver.
The driver has been identified as Cole Steele Jessup, 20, who was pronounced dead at the scene.
"The tractor was identified as stolen from an area close to where the incident took place. The deputy was not injured and was placed on administrative leave as is protocol. The State Bureau of Investigation is investigating," a press release said.
READ MORE:Randolph County deputy shoots, kills 20-year-old man after tractor hits patrol car 3 times
CHECK OUT WXII:Get the latest Greensboro, High Point and Winston-Salem news of the day. Catch the top stories, sports and weather from the team at WXII12.
More from WXII 12 Greensboro Winston Salem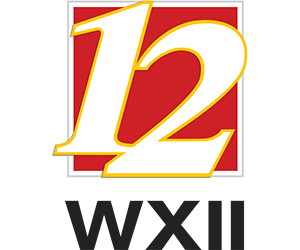 WXII 12 Greensboro-Winston-Salem