Police: Iowa teen beat up girlfriend, asked for help disposing of her body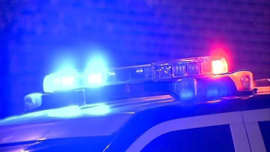 A Marion teen is facing charges after allegedly beating up his girlfriend so severely that he asked a friend to dispose of the body when he thought she had died.
Trevor Dean is charged with willful injury resulting in serious injury. The crime allegedly happened Feb. 3 in the 1300 block of Meadowview Drive in Marion, KCRG reports.
Sign up for our Newsletters
In a criminal complaint, officials said Dean mistakenly believed his girlfriend was cheating on him, so he invited her over to his apartment under the guise of having a "surprise" to give her.
The document says Dean texted a friend, saying, "Something Finna go down wait till you use my knuckles after," and "I'm Finna let all my anger out."
When his girlfriend arrived, Dean reportedly began punching her in the face and the body, breaking her teeth, nose and orbital bone and even recorded the aftermath of the assault, including his knuckles.
Law enforcement said the recording showed the woman on the floor, unconscious and gasping for air.
The criminal complaint also said Dean asked his friend to help him dispose of the body because he thought the woman had died when she stopped gasping for air.
TOP STORIES FROM KCCI:
Here's how much snow to expect in Iowa Thursday through Friday
Iowa Senate advances two LGBTQ-related bills
Proposed DMPS budget could include additional metal detectors, patrol officers
2 shot near Fort Dodge convenience store
Organization raises money to bus hundreds of students to watch Iowa boys state basketball
READ THE FULL STORY:Police: Iowa teen beat up girlfriend, asked for help disposing of her body
CHECK OUT KCCI:Get the latest Des Moines news and weather. The KCCI news team brings you the best in local coverage and all the top stories from across the state.