Security guard grazed by bullet following shooting, officials say
WYFF 4 Greenville-Spartanburg
7/31/2021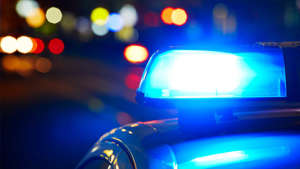 Investigators in Greenwood County are looking over surveillance footage following a drive-by shooting that happened at a nightclub, according to Sgt. Jeff Graham with the Greenwood County Sheriff's Office.
Officials with the Greenwood County Sheriff's Office said a person suffering from a gunshot wound arrived at a hospital around 1:38 a.m. Saturday morning.
Sign up for our Newsletters
Sgt. Graham said the person told officials the shooting happened at the Vault nightclub.
Sgt. Graham said it was a drive-by shooting and a security guard was grazed by a bullet.
This case is still under investigation.
TOP STORIES FROM WYFF:
Motorcyclist killed following crash with truck, troopers say
Former Furman head coach Brett Harker named head coach of Limestone baseball team
Child pulled from water at Upstate state park, deputies say
Driver identified in deadly, early morning head-on crash
Son kills mother by setting house on fire, deputies say
READ THE FULL STORY:Security guard grazed by bullet following shooting, officials say
CHECK OUT WYFF:Get the latest Greenville news and weather. For live, local, late-breaking Greenville, SC, news coverage, WYFF is the place to be.