Teen who died at bull riding competition was riding bull for first time at rodeo, sister says
WYFF 4 Greenville-Spartanburg
1/31/2023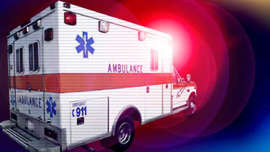 The sister of a 14-year-old who died during a bull-riding competition on Saturday says that night was her brother's first ride at a rodeo, according to a GoFundMe page.
The Rafter K Rodeo Co. Winter Series took place on Saturday in King, North Carolina.
Sign up for our Newsletters
The organization identified the teen who died as Denim Bradshaw.
Denim's sister, Persephone Bowman, posted the following on the GoFundMe page:
"Denim adventured into the world of bull riding and fell in love. The boots, the cowboy hats, and those big belt buckles-- he loved it all. He got to ride his first bull on January 28th, and his excitement was palpable. None of us could believe that this first ride would cause his death, and we are beyond devastated. Our sweet 14 year old boy lost his life during what was the most exciting moment of his short life, and we are now lost without him."
The page is set up to raise money for the funeral. So far, the page has raised more than $18,000.
Brandon Gentry, the Stokes County emergency services director, said there was a call about just before 8:30 p.m. about someone in cardiac arrest at the event.
Gentry said medical personnel was on standby as they are every night at the event.
Gentry said the victim was riding a bull when a medical incident happened.
He was pronounced dead at the hospital.
The page says Denim leaves behind his mother, Shannon Bowman, father, Billy Bradshaw, and siblings, Braxton Knight, Triston Knight, Persephone Bowman and Daylin Scott.
Rafter K Rodeo Company, LLC released the following statement on Facebook.
"Everyone here at Rafter K Rodeo Company, LLC would like to give our sincere condolences to the family and friends of bull rider, Denim Bradshaw. Our sport is truly a family and we are so thankful for everyone that was there to help. We are thankful for our on site EMT's, paramedics and law enforcement that work so hard to care for the cowboys. This is a tragic event and words cannot describe the pain felt by this loss. We ask everyone to come together and pray for his family for comfort and healing in this difficult time."
TOP STORIES FROM WYFF:
Mother, grandfather charged after 2 children left alone die in house fire, authorities say
Upstate police department warns drivers of 'prank' that can damage your car
Pastor posts emotional plea after church says it lost nearly $800k in email scam
Man with dementia reported missing in Gaffney
READ THE FULL STORY:Teen who died at bull riding competition was riding bull for first time at rodeo, sister says
CHECK OUT WYFF:Get the latest Greenville news and weather. For live, local, late-breaking Greenville, SC, news coverage, WYFF is the place to be.