Winston-Salem police investigate juvenile-involved shooting that left man injured
WXII 12 Greensboro-Winston-Salem
3/26/2023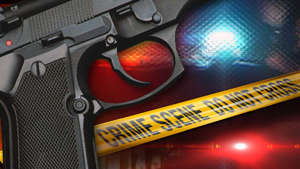 Winston-Salem police said they're investigating a shooting that happened on West 26th Street Saturday around 5:14 p.m.
Police said they found a 41-year-old man inside a home with a gunshot wound to the thigh.
Sign up for our Newsletters
The investigation revealed a juvenile inside the home shot the man, and later ran away, police said.
Police later found the juvenile.
The man was taken to a hospital to get treated for his non-life-threatening injury.
The investigation is ongoing.
READ THE FULL STORY:Winston-Salem police investigate juvenile-involved shooting that left man injured
CHECK OUT WXII:Get the latest Greensboro, High Point and Winston-Salem news of the day. Catch the top stories, sports and weather from the team at WXII12.