Students build memories in Minecraft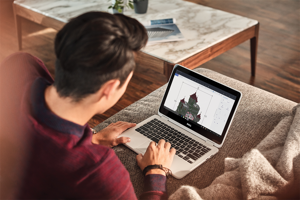 With campus closed, admissions staff at the University of Arizona were in a bind. They needed to host National College Decision Day and follow social distancing measures. Luckily, a video game club had a solution. Esports, a student group for casual and competitive gaming, created a virtual campus experience built entirely in Minecraft.
Minecraft is a video game where players build three-dimensional environments and interact with each other in them. As the coronavirus upends traditions, students are getting creative with the game to recreate what they are missing. An elementary school in Japan held a virtual graduation ceremony. Other students are graduating in Minecraft-built auditoriums. Students are enjoying prom even though they can't go in real life. MIT students constructed their campus to instill a sense of college life while taking classes remotely.
Members of Esports used Minecraft to painstakingly recreate their university's buildings and thoroughfares in fine detail. Incoming freshman could join the game or watch it on YouTube or Twitch. The event gave students an opportunity to explore the college campus and meet online.
"We wanted to make the game as lifelike as possible," explained Houghton "Heroicos_HM" Mayfield. Mayfield, a sophomore, was the lead designer. He and a small core team of other gamers dedicated hundreds of hours to the project. "We had to scale everything up to give the structures detail," he said, "we had all of the same plants in the right place around Old Main."
Old Main is the oldest building at the university and a major attraction on the annual tour. It is also customary for new students to sign their name on a big letter A put up on school grounds to officially become a Wildcat. Esports replicated it all, and the day was a success. Students who attended are chatting offline and planning to meet up when they can. There is ongoing excitement about what the Esports team accomplished.
For Mayfield, the possibilities for what Minecraft can do extend beyond the pandemic. "People brush it off as just a game and skip over what Minecraft is capable of, but there are people who came to our event who wouldn't be able to come to campus even if the coronavirus weren't happening," he said.
What memories do you want to create? Learn how to make your own digital project in Minecraft here.