Latest Wave of 401(k) Suits Yields Big Wins, and Big Losses, for Plaintiffs

The Wall Street Journal.
7/13/2017
As 401(k) fee lawsuits have proliferated over the past year, a wider array of retirement industry practices have come under fire. Now the results are starting to come in—with some big settlements and some big losses for plaintiffs.
Many of the recent cases target firms that stock their 401(k) plans with their own investments or allegedly profit off their retirement-plan arrangements. Several recently filed suits have been launched by plaintiffs' firms relatively new to 401(k) litigation.
"The plaintiffs' bar has definitely gotten more aggressive," says Susan Mangiero, an economist and managing director of Fiduciary Leadership LLC in Trumbull, Conn., who serves as an expert witness in 401(k) cases. "New competitors see it as a very big business. The allegations have expanded in scope."
Fueling the litigation boom, experts say, is a handful of recent multimillion-dollar settlements by companies including American Airlines Inc.—which disclosed a $22 million settlement earlier this month—as well as a 2015 Supreme Court victory for plaintiffs in Tibble v. Edison, which put retirement plans on notice that they have a duty to monitor plan investments, including fees.
Since 2006, plaintiffs' firms have filed more than 90 lawsuits against employers and other parties alleging excessive fees in 401(k)-style retirement plans, according to Groom Law Group in Washington. Last year alone, firms representing 401(k) participants filed more than 25 such cases—a record annual number.
Many of the latest suits target companies—including a number of financial-services firms—for using their own investments in their retirement plans. The suits allege that by selecting proprietary mutual funds, the companies acted in their own interests, rather than exclusively in the interests of the employees in their 401(k) plans.
In the latest case, American Airlines Group Inc. settled allegations that it had breached its fiduciary duties by offering high-cost mutual funds from an affiliated investment company called American Beacon Advisors Inc.—an arrangement that plaintiffs say allowed American to profit at the expense of its 401(k) participants. American has since removed the American Beacon funds from its 401(k) plan. The airline admitted no wrongdoing in its settlement.
In recent months, companies including TIAA and New York Life Insurance Co. have settled such suits without admitting wrongdoing.
In other decisions, the defendants have prevailed. Last month, Judge William G. Young of the U.S. District Court in the District of Massachusetts dismissed a suit against Putnam Investments following a trial.
While Putnam's "review of the Plan lineup was no paragon of diligence," the judge wrote, the plaintiffs "failed to point to specific circumstances in which" Putnam put its own interests ahead of those its 401(k) participants.
Stephen Rosenberg, a partner at the Wagner Law Group, which specializes in retirement plans, said the "plaintiffs may have been thinking that it was enough to show that using Putnam funds was good for Putnam. But the judge said, 'You have to prove Putnam deliberately put itself ahead of its 401(k) participants.'"
"This is just one District Court judge's interpretation," Mr. Rosenberg said. But "it's going to create a standard that everybody is going to have to deal with."
Plaintiffs' attorney Carl Engstrom, at Nichols Kaster in Minneapolis, said the plaintiffs plan to appeal.
The decision follows the dismissal of a similar case against Wells Fargo in May. In that case, the plaintiffs alleged that Wells Fargo breached its fiduciary duty by using its own target-date funds, rather than cheaper alternatives from Fidelity Investments and Vanguard Group.
Minnesota District Court Judge David S. Doty called into question the widespread practice among plaintiffs' firms of comparing the fees and performance of proprietary funds, such as the ones at issue in the Wells Fargo case, to Vanguard funds.
The judge ruled that doing so "is like comparing apples to oranges," Mr. Rosenberg said. The plaintiff recently filed an appeal. Wells Fargo said it expects the ruling to be upheld on appeal.
The first generation of 401(k) fee cases—many filed in 2006 and 2007—typically allege that billion-dollar 401(k) plans using retail mutual funds have a duty to use their size to bargain for cheaper institutional-share classes.
Fred Reish, a lawyer who specializes in employee benefits and compensation, said that after the courts dismissed some of those cases, fee litigation pioneer Schlichter Bogard & Denton LLP refined its arguments and "became more targeted and sophisticated and very successful."
Write to Anne Tergesen at anne.tergesen@wsj.com
More from The Wall Street Journal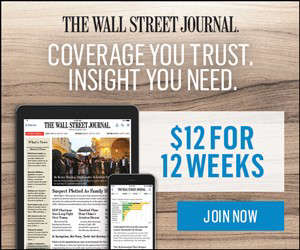 The Wall Street Journal.