Urban Institute President on How Rapid Growth Poses Risks for Cities

U.S. News & World Report
4/19/2019
The Urban Institute was founded in 1968 by President Lyndon Johnson with a mission of renewing cities and transforming lives. It was a time when American society was deeply divided over the president's War on Poverty programs and how to address the country's history of segregation.
Today, a little more than 50 years later, the Washington think tank once again operates in a polarized political environment, analyzing how public policy can address controversial issues such as taxes, health care, criminal justice, education and affordable housing.
In 2012, Sarah Rosen Wartell left her post as co-founder and executive vice president at the left-leaning Center for American Progress to become the third president of the Urban Institute, bringing with her insight she'd gained as deputy assistant to the president for economic policy and deputy director of the National Economic Council.
During her tenure, she's worked to make the Urban Institute a more equitable workplace, grown its staff by 200 and helped launch the Regional Housing Framework to determine how the Washington metropolitan region – already experiencing a housing crunch – can prepare for population growth tied to Amazon's expansion into northern Virginia.
In April, just after the think tank made its own move into a modern, glass building in L'Enfant Plaza, Wartell sat down to talk about lessons learned from Amazon's HQ2 search, how cities can manage rapid growth and the potential of opportunity zones as an economic development tool.
The following interview has been edited for length and clarity.
I wanted to start out with a pretty general question, which is why should people care about what's happening in cities?
Place really matters for how people do in life. Where you live matters – perhaps more than anything else – for stability, health, education, job opportunity, safety and so much more. And most people live in cities – somewhere north of 75 percent of Americans live in cities – and around the world they've been growing really rapidly.
Cities are where local decision-making happens. And we live in an era when people's attitudes about the federal government are less and less supportive and they feel more and more unsure about its ability to represent them. But the closer that government gets to them, the closer that decision-making gets to their lives physically, the more their attitudes toward government improve; the more confidence and pragmatism they bring to local debates. Cities are places where progress can be made, where we don't fall into our normal ideological sides of the equation as quickly and instead where we see innovation coming from.
What do you think are lessons that cities can learn from the search for Amazon's HQ2?
One lesson has to do with preparation. In the run up to the HQ2 announcement, King County Executive Dow Constantine of Seattle said something I have cited often, which was that Seattle didn't know what was coming. They could never have anticipated how Amazon and other companies were going to affect the region. What he said was that the places where Amazon was looking to come need to get ahead of those challenges and prepare for them.
Another lesson has to do with collaboration. In the community where Amazon did choose to go, there had to be an ecosystem that demonstrated some interest in working together to prepare for its future. That was evident here in the D.C.-Maryland-Virginia region in the collaboration you saw between two states and the district saying they would all support each other's efforts, along with the strong efforts of the business community and community organizations to work together. That infrastructure and ability to make plans together, even across difference, is the way cities that are facing these big growth spurts are going to be successful.
Do you think that kind of collaboration and cooperation wasn't happening at a significant level in New York City, and that's why it fell through?
I was born and raised in Manhattan, but I haven't lived there for 25 years so I am a little reluctant to characterize the relationships there.
What I can say is that it appears that everyone, from the elected officials to the companies, was surprised by the degree to which the Amazon announcement galvanized resistance – a resistance that had been building up as a result of enormous economic pressure on the neighborhoods of Long Island City. The reality is that people are already feeling a great deal of displacement. In Manhattan's population of 8.5 million, adding 25,000 jobs is sizeable, but the reaction, I suspect, was about a larger set of trends and dynamics.
To what extent do fast-growing cities like Washington, which is slated to receive 25,000 jobs as a result of Amazon's expansion, need to think about housing as their population increases?
When a community is experiencing rapid growth, you end up with a real crisis for people. If you don't have enough places for people to live, you end up with rising costs, and more and more people being displaced. And increasingly the research is clear that when places don't grow in a balanced and inclusive way, they ultimately hit a brick wall.
You are going to need to create additional housing for the city, and the way you are going to do that is to find a strategy that says, 'We are going to protect people and communities.' You need to do things to preserve housing at the bottom, to protect against displacement, preserve affordability, increase the capacity and change the zoning. Some communities will need to have far greater density, especially around transit hubs.
I'm curious to get your thoughts on Opportunity Zones. These are the 8,700 economically distressed communities where new investments may be eligible for preferential tax treatment. Urban policy experts seem to be divided on their usefulness. Where do you fall on the spectrum?
I see signs for concern. But I also think there are some important things we can do to make them more likely to be a force of change.
Let's say the government designates census tracts – some of which were quite distressed and had seen very little capital and other investment – and others that had already started to see an influx of capital. There are now several census tracts an investor could choose from, and the lowest risk is the one that is already seeing capital going in.
The risk is that this rapid flow of capital could actually accelerate some of the displacement we're already seeing. There is no mandate that investors spread out the investments. So you may end up seeing that 80% of the O-Zone activity ends up in 20% of the designated census tracts.
Another question is, 'Are we going to see the job creation we had envisioned with these zones, or are we going to see real estate?' Real estate is good. It can be a real improvement to neighborhoods. But you can also drive up the value of real estate without changing the underlying dynamics. We are starting to see bubble pricing in some O-Zones, particularly ones on the edges of other stronger neighborhoods, where the value of the tax incentive is not as great as the way we see prices going up. That's bad for everyone. It's a bad economic deal and at some point it's going to go belly up and the neighborhood will be worse off.
But the tax incentive is targeted to our neediest census tracts, and if it encourages and incentivizes investment to come to the places that need it most – where there is a collaborative effort to make sure we are building a vibrant, healthy community – it's going to be a great additional tool and a big economic boost.
And so far has there been any analysis that shows where the investment is heading? Is it going toward the highest-need census tracts or those that have already seen momentum?
One of the real challenges is the way this was set up. Treasury is not choosing to run it like a program. You will see on investor's tax returns that they took advantage of the incentive, but Treasury will have to require reporting to allow you to trace back to the businesses and properties that they are investing in.
Treasury is thinking about whether or not they should create additional transparency and allow us to evaluate the programs. I'm pushing for reporting and accountability. Optional reporting isn't sufficient. And Treasury needs to not just collect, but release detailed data.
Copyright 2019 U.S. News & World Report
More from U.S. News & World Report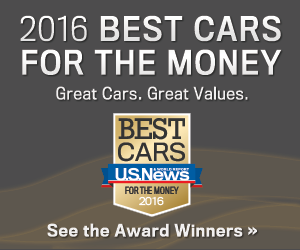 U.S. News & World Report