Manila Bay rehab will outlast Duterte presidency —DENR

GMA News Online
1/30/2019
The rehabilitation of Manila Bay will be implemented even beyond President Rodrigo Duterte's term, the Department of Environment and Natural Resources (DENR) said Wednesday.
Assistant Secretary Daniel Darius Nicer of the DENR's Anti-Corruption Office—the office in charge of the rehabilitation—gave such assurance to Congress during the DENR briefing on the Manila Bay Rehabilitation Program before the House Committee on Ecology.
Slideshow: Chinese New Year: Facts about the Year of the Pig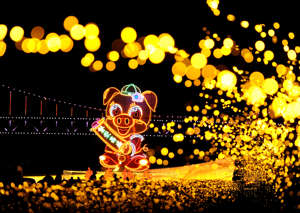 "Even if the initial funding [of P47 billion] is only up to three years, we expect to lay down activities that will be sustained long into the future… [for] 10 years and we are after long-term effort here," Nicer said.
The Manila Bay rehabilitation program has three phases: the cleanup, the rehabilitation and resettlement, and education/sustainment.
"Once we set the system in motion, it perhaps can go on for the rest of our lives," Nicer added.
The Manila Bay rehabilitation project, which started last January 27, will displace 220,000 informal settler families near the area.
President Duterte's term, on the other hand, will end on June 30, 2022.
Likewise, DENR Secretary Roy Cimatu earlier said that administrative and criminal charges will be filed against local government officials who have neglected their duty in ensuring proper waste disposal and waste management within their respective constituencies which resulted in a polluted Manila Bay.
Private establishments including hotels and restaurants which will be found polluting Manila Bay due to non-compliance with environmental laws, on the other hand, will pay a fine ranging from P20,000 to P200,000 per day.
Per Cimatu, the Manila Bay has a coliform level of 330 million, and that the P47 billion Manila Bay rehabilitation project aims to reduce that level to 100 by the end of the year. — MDM, GMA News