Amazon UK workers go on their first strike demanding a better pay
Android Headlines
1/26/2023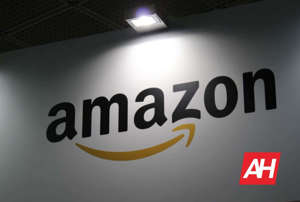 Some Amazon UK workers have embarked on strike action. Staff that makes up Amazon's workforce in the United Kingdom are demanding that their voices be heard on a matter of importance. This is the first time these workers have grabbed their placards and stepped out to protest against the decisions of their employers.
But why are the workers over at Amazon's UK branch protesting? What actions have been put in place to meet the demands of these workers? Well, there are two major reasons why these workers have embarked on a strike.
The first reason has to do with the payment for services rendered, which is below inflation. Second, these workers are fighting for an improvement in their working conditions. Here is everything you need to know about this strike action.
Reasons behind the first-ever strike action from Amazon workers in the United Kingdom
Recently, Amazon increased its UK workers' pay per hour by 50 pence, but this didn't go down well. With the rise in the cost of living in the UK and across the world, workers are struggling to make ends meet. Amazon's UK workforce argues that the 5% increase is not sufficient for their needs.
They demand 15 Euros per hour pay and used a strike to make their demands known. This strike brought together over 300 workers under the GMB union to the Amazon fulfillment center in Coventry, U.K. on Wednesday. But, an Amazon spokesperson claims that the strike only represented 1% of its workforce.
Also, the workers on strike are protesting about the difficult working environments. According to available reports, workers are constantly under surveillance while at work. This monitoring system comprises artificial intelligence and other high-tech equipment.
The fate of the workers that took part in this strike action is still unknown. Will Amazon meet their request, hence giving them a 15 Euro per hour pay? It is good to remember that Amazon has been laying off workers to cut down costs. Whether they will agree to the demands of their UK workers, only time will tell.
The post Amazon UK workers go on their first strike demanding a better pay appeared first on Android Headlines.