Carson Wentz volunteers to help recruit LeBron to Philadelphia

Larry Brown Sports
6/13/2018
It's widely believed that the Philadelphia 76ers will pursue LeBron James this summer, and Eagles quarterback Carson Wentz would be eager to be part of the recruiting pitch if asked.
Wentz said Wednesday that he would "absolutely" be willing to help recruit James to Philadelphia.
Asked if Carson would try and recruit LeBron James if the @sixers asked him to: "Absolutely.." pic.twitter.com/HEzgy6LtZb

— John Barchard (@JohnBarchard) June 13, 2018
"Absolutely. Absolutely," Wentz said when asked if he'd like to be part of the recruiting pitch. "I hope he's coming. You know, [Zach] Ertz and I were there the other night, and unfortunately he lost and everything. I didn't really care who won in that game. But just seeing him live, we decided to make it a recruiting trip."
No, Wentz and Ertz did not get the chance to make a preliminary pitch.
"We did not," Wentz joked. "Hopefully he knows we were there."
Basketball teams have used other athletes to try to recruit players. It hasn't always worked, but it's worth a try.
Related slideshow: Each team's biggest flaw entering 2018 (Provided by 12up)
More from Larry Brown Sports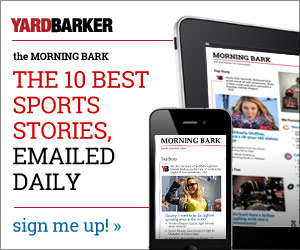 Larry Brown Sports