Lt. Gen. Jeffrey Buchanan Pushes Back on Criticism of Trump's Puerto Rico Response

U.S. News & World Report
9/29/2017
The three-star general overseeing hurricane relief efforts in Puerto Rico pushed back Friday against criticisms that the Trump administration acted too slowly to respond to the devastation of Hurricane Maria and that his deployment there was designed to compensate for perceived White House inaction.
"That's absolutely inaccurate," Lt. Gen. Jeffrey S. Buchanan, the commander of U.S. Army North, told U.S. News in an exclusive phone interview. "It's certainly not a symbolic thing. As the land component commander, we're now shifting to a more land-based response, so it's appropriate that my command is appointed command for it."
"I have to go wherever it is that I need to be to best provide the leadership required," Buchanan says.
Ten days after Maria first made landfall on the U.S. territory as a Category 4 hurricane, thousands in Puerto Rico are still without food, water or power, and the island's interior remains largely inaccessible by road, prompting widespread criticism that the White House did not do more to prepare for and then respond to the effects of the storm.
"The federal response has been a disaster," local lawmaker Jose Enrique Melendez, a member of Gov. Ricardo Rossello's New Progressive Party, told the Associated Press. "It's been really slow."
Lawmakers on the mainland have been equally critical. Sen. Bill Nelson of Florida, a Democrat, said in a statement, "As was said after Hurricane Andrew: 'Where the hell is the cavalry?'" Republican Sen. Marco Rubio, also of Florida, has been among the most vocal, saying the military should take over distributing aid after days of what he considers an inability to do so by the Federal Emergency Management Agency, currently the lead government agency for the response.
White House officials also cite separate catastrophes in Texas, Louisiana and Florida caused by storms that further complicate response efforts, as well as Puerto Rico's distance, more than a thousand miles from the U.S. mainland.
Some have pointed out, however, that the federal response pales in comparison to that of the U.S. action in 2010 for the earthquake in Haiti. Two days after, the U.S. deployed 8,000 American troops, ultimately sending 22,000 troops and 33 support ships within two weeks.
"I think it's a fair ask why we're not seeing a similar command and response," retired Lt. Gen. P.K. "Ken" Keen, who oversaw the U.S. military response to the Haitian earthquake, told The Washington Post. Rajiv Shah, who served as director of the U.S. Agency for International Development when it oversaw the Haiti response, also told the Post he could not understand the delays to Maria relief.
On Wednesday, the Defense Department confirmed that a one-star general – Army Brig. Gen. Richard Kim, one of Buchanan's deputies – would deploy to Puerto Rico to coordinate the military support to FEMA. U.S. Northern Command also sent Buchanan, announcing his trip to the island on Thursday. Buchanan previously deployed to San Antonio, Texas, to oversee what the government designated a largely land-based response to Hurricane Harvey.
Buchanan dismisses the comparison of Maria to the 2010 earthquake or any other disaster and says that just because the U.S. knew a storm was heading for the island doesn't mean it could predict how to respond. He points out that Hurricane Irma passed over two weeks earlier and had minimal effect on the island.
"Then Maria comes by and has devastating impact," Buchanan says. "Sometimes we don't know what's going to happen until we see what happens."
U.S. Northern Command, including its chief, Gen. Lori Robinson, was also concerned about deploying too large a military response to Puerto Rico before it knew what the island needed, Buchanan says.
"We can sometimes cause more problems than we solve if we flood an already-crowded port – seaport or airport – with things that have not been requested," he says. "We're working in direct support of FEMA. The military is not in charge here. The governor is in charge. They're supporting the governor, and we're supporting FEMA."
As for Rubio's suggestion the military take over, Buchanan says the system is working as it is designed to and should stay that way.
"The military does not take charge of these kinds of operations in the homeland," Buchanan says. "We're housed in the same facility, working together, making sure we're accomplishing it all."
"This is not a dictatorship. We've got great teamwork going on with them. When they say they need more help with distribution, we're able to respond to it and make it happen."
Copyright 2017 U.S. News & World Report
More from U.S. News & World Report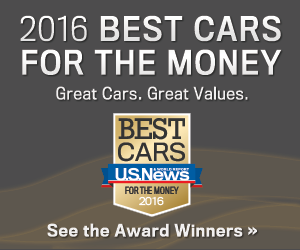 U.S. News & World Report