Tucker Carlson most popular individual Americans follow for news: survey

The Hill
5/24/2023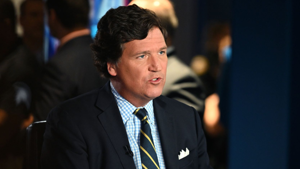 Tucker Carlson is the media figure people trust most of news and information, according to a new poll.
Carlson topped a list included in a new Gallup survey of leading news media figures and entertainment personalities as part of a survey in which respondents were asked who they trusted most to provide them news.
"Now we are going to ask you about the one public individual you watch or follow the most to get information," the Gallup poll stated. "Public individuals are people who have public influence."
Carlson had 113 mentions, followed by MSNBC host Rachel Maddow (107) and then Fox News pundit Sean Hannity (57), who was tied with former Daily Show host and comedian Trevor Noah.
NBC News anchor Lester Holt placed highest among non-opinion journalists, placing seventh with 55 mentions.
For the past six years, Carlson hosted a prime-time show on Fox News, a nightly program that raked in an average of more than 3 million people each weeknight.
The bombastic host was taken off the air by the network earlier this month, just days after it settled a blockbuster defamation lawsuit brought by Dominion Voting Systems.
Carlson, who is still under contract with Fox, has said he plans to bring a new version of his former Fox News program to social media platform Twitter, though has not provided many details or specifics on format, length or content.
For the latest news, weather, sports, and streaming video, head to The Hill.