Why oil forecasts keep getting it wrong

U.S. News & World Report
9/30/2018
Video by CNBC
Oil analysts this week found themselves furiously erasing and revising their market projections as prices once again upended expectations.
Brent crude oil, the global benchmark for prices, on Monday surged past $81 per barrel for the first time in four years, despite booming U.S. production that's pumped huge quantities onto the market.
Meanwhile, J.P. Morgan issued a major overhaul to its outlook for the market in its latest quarterly projection, concluding this time that Brent will hit $85 per barrel in the coming months and may reach as high as $90.
Three months earlier, the bank had predicted that prices wouldn't rise past $63 per barrel.
The fluctuation underscores how notoriously difficult predicting the price of oil can be, with the enterprise often undermined by new developments, limited information, mistaken assumptions and the daily whims of world leaders and global investors.
In this case, for example, a conventional wisdom had emerged that the Trump administration's trade disputes with other countries – and especially China – would cool economic growth and rein in oil consumption. But that development that has yet to occur.
"We've been spending too much time on the blow-by-blow headlines that maybe weren't directly related to oil but were speculation on things like the effect of trade tensions – U.S.-Canada, U.S.-China, U.S.-NAFTA," says Dan McTeague, senior petroleum analyst at GasBuddy.com. "No one was really taking the issue of oil fundamentals seriously. The sideshow was getting the attention."
Demand, in fact, has far exceeded expectations. Buoyed by robust economic growth, markets last month consumed 100 million barrels per day of oil, 400,000 more than were produced.
"The supply side, if anything, has outperformed expectations: In the last year, U.S. shale production growth has been 1.7 million barrels per day – that by itself should be enough to tank oil prices," says Steven Kopits, managing director of Princeton Energy Advisors. "Demand is very strong. And we don't have any real time metrics for global demand."
The lack of reliable methods for measuring oil demand may also partly explain the regular revisions to analysts' projections: While demand in developed countries is "relatively knowable," Kopits says, "for developing regions, we don't even have numbers six months out."
Other developments, meanwhile, have limited the amount of oil that's being pumped on to world markets – dynamics that, while foreseen by experts, have had perhaps more of an impact than anticipated. Emerging pipeline constraints in West Texas have slowed what has been breakneck expansion in U.S. shale development, though the sector's production remains robust and continues to grow.
"It has become the victim of its own success a little bit, and it's run ahead of its ability to get the oil to market," Kopits says. "It will be a little slower for the next few months."
The member nations of OPEC and the cartel's affiliate countries have been a wild card in any forecast. At times appearing amenable to increasing the flow of oil and keeping prices in check, on Monday they announced that they would not raise their own production – an indication that their respective leaders, most notably in Saudi Arabia, are satisfied with higher prices.
"We're now getting a lot closer to the reality that OPEC has said it's happy with $80, Saudi Arabia has said it's happy with $80," McTeague says.
Going forward, even some developments that had been factored into projections could end up roiling the oil markets to greater degrees than anticipated.
The implementation of sanctions on Iran will likely drive up prices even further. Analysts had anticipated that the measures would act as a lever driving up prices. The country's production, however, has plummeted even faster than expected, even though sanctions won't technically be implemented until November. A handful of countries, notably China, will continue to buy Iranian oil, but once the country is cut off, some 1 million barrels oil per day will disappear from global marks.
Meanwhile, production in Venezuela has continued to decline amid the country's economic implosion, and Canada has found itself grappling with its own pipeline constraints – both sources of continuing instability.
But one thing continuing to guide predictions will be the dwindling gap between the amount of oil being produced and the undiminished pace of consumption.
"There's been no economic slowdown, and no one's got spare barrels sitting around that can replace the million barrels or so that are going to go off the market," McTeague says. "One million barrels per day is a big number – it's substantial. To use the British expression, Mind the gap."
Copyright 2017 U.S. News & World Report
More from U.S. News & World Report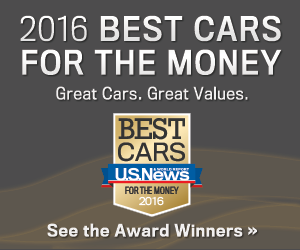 U.S. News & World Report