Donald Trump Faces Legal Troubles After 'Lying' In His Massive Fraud Case
Former President Donald Trump, 76, has apparently lied in sworn court records for his New York fraud case. This will open him up to severe sanctions by a judge who has already lost his patience with the businessman's lies and threatened to punish him before.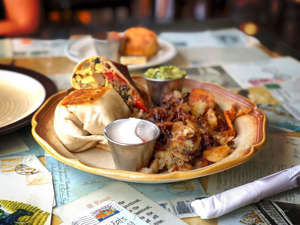 READ MORE: Attorney General Asks Judge To Sanction Donald Trump And His Children In Fraud Lawsuit
Donald Trump Is In Even More Legal Hot Water After Lying To A Judge–Again!
Trump keeps refuting what he said in previously sworn testimonies. First, he claimed he wasn't the president of the Trump Organization during his four years at the White House, even though he previously testified that he was an "inactive president." Then, he also swore that he didn't have a financial stake or economic interest in a partnership with the real estate company Vornado, even though he previously testified that he did.
After his incessant lies, the New York Attorney General's Office asked the judge, Justice Arthur F. Engoron, to intervene quickly and punish Trump to ensure that the former president, who is still running for the 2024 presidential election, still faces a trial later this year. If he loses, this lawsuit could bankrupt his company. Yikes!
Trump's fraud case began when New York Attorney General Letitia James sued the Trump family and their real estate empire for at least $250 million last year. This came after a three-year investigation that showed how the Trump family has routinely manufactured property values to get better bank loans and cheat taxes. The civil lawsuit threatens to seize the company's credentials and its bank accounts. The lawsuit also wants to prevent Trump's family from accessing any banks in New York City which will likely ruin the real estate company.
At first, the Trumps tried to stop the lawsuit from ever going to trial by disqualifying the attorney general. They really wanted to prevent her from accessing company records. However, Judge Engoron threatened to sanction Trump's lawyers for continuously making "frivolous" legal demands. So, the Trumps were finally forced to answer Attorney General James' lawsuit with actual defenses.
Many have called the Trumps' defense a "joke." His attorney Alina Habba even claimed that the "Trump Organization" never existed (Huh?). This assertion doesn't quite make sense considering it's a billion-dollar company Trump used to build his reputation over decades–even helping him secure the presidency in 2016.
The AG's office refuted this ridiculous claim by reminding Habba that in November of 2022, she began a court hearing before this very judge (Engoron) by introducing herself as an attorney for that company. "Good morning, Your Honor. Alina Habba for Trump Organization, Donald Trump, et cetera," she said on Nov. 22 in a New York City courtroom.
And, the AG's office also pointed out how Trump testified behind closed doors for another case that while at the White House he "was an inactive president and now I'm active again." This was for a separate case involving Trump's security guards who allegedly assaulted protesters in Manhattan (Double yikes!). The testimony shows that he remained in charge of the Trump Organization.
"Was there a period of time that you were not the president of the Trump Organization?" asked a protester's lawyer, Benjamin Dictor.
"Well, I wasn't active during the time I was at 1600," the former GOP president responded, referring to the White House address. "I would say that I was an inactive president and now I'm active again." However, Trump contrasted this sentiment in recent court documents. He swore that he "specifically denies the definition of 'Trump Organization'" and "each and every allegation" that he was ever the inactive president of the company during four years in public office.
Trump signed his name at the bottom of the 300-page legal document, underneath an affirmation that says his list of responses "is true to the best of [his] own current knowledge."
Lying in court documents is a violation that could result in big fines and repercussions in court. A lawyer at the AG's office leading the case asked the judge to reprimand the Trumps for pulling the stunt. The lawyer also warned Engoron to not give them a second chance.
"The Court has already admonished defendants and their counsel for their continued invocation of meritless legal claims but exercised its discretion in not imposing such sanctions, 'having made its point,'" attorney Kevin Wallace wrote. "It does not appear that this point was taken, however, and [AG's office] would ask the court to renew the issue."
Donald Trump Said He Could Negotiate The End Of The Ukraine War 'In 24 Hours'
After his recent backfires in court, Trump performed an interview with a MAGA YouTube channel, Right Side Broadcasting Network, by insisting that the war in Ukraine wouldn't have happened if he was still president. "It would have never started had I been president," Trump informed the interviewer. "Frankly, I don't think Putin wanted to do it. I think he was sort of forced in by the statements being made by Biden."
When asked who Trump thought was to blame for the war, the former president clarified that he believes it was the current president, Joe Biden's fault. Even though he has recently been called out for his "immoral actions" while president, Trump also said that he could negotiate the end of the conflict "within 24 hours."
"It really has to be done from the office of the president, and you have to get [Volodymyr Zelensky and Vladimir Putin] both in a room," Trump said, "There are things you can say to each one of them—which I won't reveal now—which will guarantee that this war will end immediately." Despite Trump's insistence that he could negotiate the end of the Ukraine war so quickly, we're not sure his recent "negotiations" in court are any indicator that he would actually succeed.