Former CIA spy Valerie Plame set for Senate run as Democrat

Washington Examiner
3/30/2019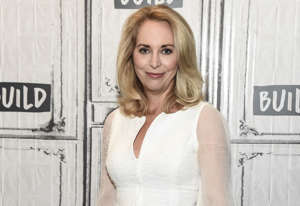 Valerie Plame, the former CIA officer who shot to fame when she was outed during George W. Bush's presidency, is poised to run for U.S. Senate in New Mexico.
The ex-spy told the Washington Examiner on Friday that she would run as a Democrat and would "like another opportunity to serve my country."
An early problem for Plame, 55, will be a 2017 anti-Semitism scandal. The subject will be tricky to navigate after the recent controversy involving comments by Rep. Ilhan Omar, which led to Speaker Nancy Pelosi warning of "bigoted or dangerous ideologies masquerading as policy."
Plame was forced to apologize after sharing on Twitter an anti-Semitic article from UNZ.com entitled "America's Jews Are Driving America's Wars." The article stated that Jews "own the media," that they should wear labels while on national television, and that their beliefs were as dangerous as "a bottle of rat poison."
Her initial response was: "First of all, calm down. Re-tweets don't imply endorsement. Yes, very provocative, but thoughtful. Many neocon hawks ARE Jewish." But she later added: "OK folks, look, I messed up. I skimmed this piece, zeroed in on the neocon criticism, and shared it without seeing and considering the rest."
She later apologized and resigned from the board of the Ploughshares Fund, which provides grants for projects aimed at preventing the spread of nuclear weapons. But in the space of three years she had posted nine UNZ articles, including one titled "Why I Still Dislike Israel" and another about "Dancing Israelis" on 9/11.
Plame has been a strident critic of President Trump, launching a GoFundMe effort to buy a stake in Twitter and ban Trump from the platform. It raised $89,719 towards its $1 billion goal. She has been active in Democratic politics since moving to Santa Fe, New Mexico, in 2007, after the scandal over the leak of her identity. She hosted a fundraiser for Hillary Clinton's super PAC in 2014 and another fundraiser for Clinton's presidential campaign in 2015.
Conservative columnist Robert Novak revealed Plame's identity in a 2003 column, attributing the information to "two senior administration officials." Plame maintains that the leak of her name was "payback" from the Bush administration for her then-husband, former Ambassador Joe Wilson, writing an op-ed questioning the validity of the administration's intelligence used as a basis for the Iraq War.
Lewis "Scooter" Libby, former Chief of Staff to Vice President Dick Cheney, was convicted in 2007 of perjury and obstruction of justice in connection to the leak of Plame's identity. It emerged that former deputy secretary of state Richard Armitage was the primary source for Novak's story, but he was never charged. Donald Trump pardoned Libby in 2018, saying that he was treated unfairly.
Plame has since written three books, two spy novels and one memoir about the scandal over the leak of her name. She is now divorced from Wilson. It was her second divorce and his third. Their twin children, Trevor and Samantha, are 19. Plame's bestselling memoir Fair Game was made into a Hollywood movie of the same name in which she was played by Naomi Watts and Wilson by Sean Penn
Democratic New Mexico Sen. Tom Udall announced Monday that he will not seek re-election in 2020, opening up the field in a state that leans Democrat. Rep. Ben Ray Lujan, D-N.M., is expected to announce his candidacy next week. Democratic Secretary of State Maggie Touluse Oliver and freshman Democratic Rep. Deb Haaland said in tweets that they are also considering running for the seat.
On the Republican side, businessman and former Senate candidate Mick Rich said he is thinking about jumping into the Senate race. Former Rep. Steve Pearce and former Lt. Gov. John Sanchez are also rumored to be considering a run.