GOP Health Care Bill Would Cut CDC Fund to Fight Killer Diseases

NBC News
3/8/2017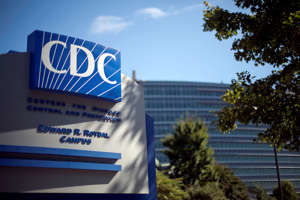 Bird flu has started killing more people in China, and no one's sure why. Zika virus is set to come back with a vengeance as the weather warms up and mosquitoes get hungry. Yellow fever is spreading in Brazil, and antibiotic-resistant bacteria are evolving faster than doctors can keep up with them.

And the new health care replacement bill released Monday night by Republican leaders in Congress would slash a billion-dollar prevention fund designed to help protect against those and other threats.
The Prevention and Public Health Fund accounts for 12 percent of the budget for the Centers for Disease Control and Prevention. The 2010 Affordable Care Act set it up specifically to try to lower health costs by preventing diseases before they happen.
The CDC uses it to help states deliver vaccines, watch for infectious diseases, keep an eye out for lead in water, promote breastfeeding in hospitals, prevent suicide and watch out for hospital-associated infections. It totals $931 million for 2017.
"It really is a core activity," said Dr. Anne Schuchat, the CDC's acting director.
Not only would the proposed American Health Care Act explicitly cut the fund, but President Donald Trump has said his 2018 budget would chop domestic spending and funnel more cash to the Defense Department.
It worries federal, state and local health officials, who have seen their budgets steadily cut over the past 15 years.
"These funds are used to prevent diseases such as hypertension, cancer and diabetes, which are drivers of the major causes of death in the United States," said Dr. Leana Wen, Baltimore's health commissioner.
"They also help ensure that our nation is prepared against emerging threats such as bioterrorism and Ebola and other infectious diseases. Cutting these funds will hurt patients' health in the short term and compromise national security in the long term."
Ebola came out of the blue, causing an epidemic across West Africa in 2014 and 2015 that infected 28,000 people, killed more than 11,000 of them and frightened Americans when a patient turned up in Dallas, died and infected two of his nurses, who survived.
Trump raised eyebrows among public health officials in 2014 when he used Twitter to urge measures that would not help, such as blocking the return of infected doctors and nurses. Eight Americans, including seven health care workers, came back infected with Ebola. All were treated successfully, and none infected anyone else.
"The U.S. cannot allow EBOLA infected people back. People that go to far away places to help out are great-but must suffer the consequences!" he tweeted in 2014.
The U.S. cannot allow EBOLA infected people back. People that go to far away places to help out are great-but must suffer the consequences!

— Donald J. Trump (@realDonaldTrump) August 2, 2014