House passes two measures seeking to restrain Trump on Iran

The Washington Post
1/30/2020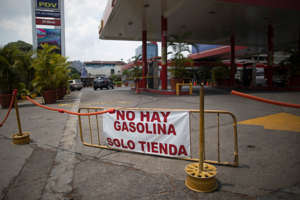 Slideshow by photo services
The House passed two measures Thursday to restrain President Trump's ability to target Iran militarily, as lawmakers continue to insist the administration consult them before taking action that could lead toward war.
The first, a proposal from Rep. Ro Khanna (D-Calif.), would prevent the president from using federal funds for military action against Iran that have not been authorized by Congress, except in cases of self-defense or to prevent an imminent strike. It passed by a vote of 228 to 175, with four Republicans supporting it. The second, from Rep. Barbara Lee (D-Calif.), would repeal the authorization for use of military force that Congress passed to facilitate the Iraq invasion in 2003 but that administrations have used since then to justify various hostilities — including the targeted killing earlier this month of a top Iranian general. It passed by a vote of 236 to 166, with 11 Republicans supporting it.
Trump administration officials have justified his order to kill Qasem Soleimani in Baghdad as an act of self-defense approved under the 2002 authorization that Lee's bill seeks to end, offering mixed messages, however, in response to questions about what prompted the strike. Some officials have said it was to ward off an imminent attack, while others, including the president, have said the strike was retaliation for deaths caused by Soleimani's sponsorship of proxy terrorist groups. Trump has cited the recent killing of a U.S. contractor in Iraq in one such attack.
Subscribe to the Post Most newsletter: Today's most popular stories on The Washington Post 
The shifting explanations have frustrated lawmakers in both the House and Senate, who earlier this month rallied around measures to invoke Congress's war powers as a means of reining in the president. A nonbinding war powers resolution passed the House on a vote of 224 to 194, with the aid of three Republicans. But a binding resolution in the Senate that has the support of four Republicans has languished while that Chamber focuses on Trump's impeachment trial.
While Congress has the votes to send a war powers resolution to Trump's desk, it does not have the votes to overcome an expected presidential veto. There is also no guarantee the Senate will take up both bills passed by the House on Thursday; while war-powers resolutions are privileged in the Senate — meaning they cannot be blocked — regular legislation, such as the two measures going through the House, are not.
The measures on offer in the House passed that Chamber in similar form last year, as amendments to the annual defense bill. They failed to get into the final version of that legislation and have been revived as Congress seeks to protect its war-making authority in the wake of the Soleimani strike. But fewer Republicans joined Democrats this time to support the measures, despite Trump having signaled — before apparently recanting — that lawmakers should vote their conscience.
On Wednesday, Trump took to Twitter to encourage lawmakers in the House to "vote their HEART," reminding them there are fewer than 5,000 U.S. troops in Iraq presently and that the levels are coming down. But he followed that sentiment of seeming encouragement several hours later with tweets blasting House Speaker Nancy Pelosi (D-Calif.) and Democrats for trying "to take away authority Presidents use to stand up to other countries and defend AMERICANS."
"Democrats want to make it harder for Presidents to defend America, and stand up to, as an example, Iran," he wrote in another tweet.
Trump has frequently advocated reducing or eliminating the U.S. military presence in Iraq and elsewhere around the Middle East, often clashing with members of his administration and the bulk of the Republican Party. Many Republicans believe such a withdrawal will only embolden terrorists and leave the forces that allied with the United States to fight the Islamic State and other such groups susceptible to retaliation.
© Michael Reynolds/EPA-EFE/REX/Shutterstock President Trump prepares to board Marine One and depart the White House. On Thursday, House Foreign Affairs Committee ranking member Rep. Michael McCaul (R-Texas) excoriated the measures as irresponsible legislation that would undermine the country's counterterrorism missions abroad. He also blasted Democrats for bringing up the measures as amendments to a bill that would grant the Congressional Gold Medal to the U.S. Merchant Mariners of World War II — accusing them of "exploiting our greatest generation" and "hijacking" the bill. Addition of the Iran measures, he said, would complicate the bill's fate in the Senate.
Democrats insisted the measures are a necessary check on the president, whose national security advisers have indicated they do not feel obligated to draw Congress into such decisions as the Soleimani strike.
"There is no blank check for war," House Foreign Affairs Committee chairman Rep. Eliot L. Engel (D-N.Y.) said Thursday. "The president must come to the Congress. … Only Congress can declare war, not the president."
Members of both political parties have voiced frustration with the administration for not committing to consult Congress in advance of similar actions in the future. On Tuesday, senators on the Foreign Relations Committee also raised complaints with administration officials for insisting on holding only closed-door briefings about Iran on Capitol Hill, when they were sharing no classified information with Congress.
Engel announced this week that Secretary of State Mike Pompeo will soon appear on Capitol Hill for a hearing about Iran. The date has not been set.