Best Deals at Best Buy Right Now
Consumer Reports
5/19/2023
You can find plenty of great offers on top-rated products from our tests this month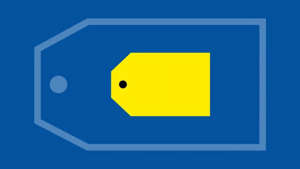 By Samantha Gordon
With Memorial Day weekend coming up soon, we're seeing loads of holiday sales and bigger-than-average discounts. Best Buy, in particular, has plenty of discounts on electronics, including headphones and TVs, as well as smart home devices, home and kitchen items, and more. But a good sale doesn't always equate to a good deal. The product should be worth buying at any price, before you factor in the discount.
To help you determine which items are worth your attention, Consumer Reports is always tracking deals and sorting through all the offers to find the best prices on quality products that have scored well in our tests. We want you to be able to shop confidently, knowing that your purchase will be worth the money and that you're actually saving.
Viewing on a mobile device? Click on the links below to skip to each section:
• TVs
• Laptops and Chromebooks
• Soundbars
• Headphones
• Smart Home
• Small Appliances
• Large Appliances
• More Deals
Get discounts, product recommendations, and buying advice from the shopping experts at CR. Sign up for our ShopSmart newsletter.
TVs
Insignia NS-43D420NA20
This 43-inch set, the Insignia NS-43D420NA20, is a basic 1080p TV from Best Buy's house brand. It offers satisfying high-definition picture quality, plus a wider-than-average viewing angle for an LCD TV. It lacks any smart TV features, so you may want to add a streaming player to stream shows and movies.
Why it's a good deal: This set, available only at Best Buy, is now $10 less than the lowest price we've seen rpeviously.
Hisense 75U6G
The 75-inch Hisense 75U6G—in the company's entry-level series of ULED sets that feature quantum dots for a wider range of colors—offers very good overall picture quality, though it doesn't do as well for high dynamic range (HDR) effectiveness. This model has a number of step-up features, including a full-array LED backlight with local dimming and support for Dolby Vision HDR and Dolby Atmos Audio.
Why it's a good deal: It's still available for the best price we've seen in the past year, matching its Black Friday low.
TCL 75R635
The 75-inch TCL 75R635, a Roku TV model in TCL's step-up 6-series sets that use Mini LEDs in their backlights, delivers very satisfying overall picture quality, and a very effective HDR experience, something that not many TVs in this price range can match.
Why it's a good deal: TCL 6-series sets offer a lot of bang for the buck, and this set is still available for its Cyber Monday price.
Insignia NS-32DF310NA19
This Insignia TV may be a good option for budget shoppers who don't need all the bells and whistles. It offers a high-definition picture—no 4K here—but at a great price, particularly if you need a set for a guest room or playroom. The 32-inch smart TV offers above-average picture quality, but as with many sets this size, the viewing angle is fairly narrow. The model uses Amazon's Fire TV platform for access to streaming services, and it has built-in support for Amazon's Alexa voice-powered digital assistant. 
Why it's a good deal: The sale price for this set has dropped $20 in the last few weeks, marking a new low.
TCL 65R646
The TCL 65R646, a 65-inch QLED model that uses Mini LEDs in its backlight for brightness and contrast, does very well for both overall picture quality and sound, though its HDR performance isn't quite as good as we've seen from other TCL 6-series models. This set is a Roku TV, while the similar R655 models use the Google TV smart platform. The 6-series TCL sets, in general, have performed very well in our ratings, giving some major brands a run for their money.
Why it's a good deal: This set is at a new low price, beating the previous best by $120.
Laptops and Chromebooks
Asus Chromebook CXB170CKA-BCL64N6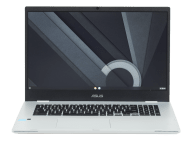 If you want lots of screen real estate, this Asus Chromebook has a 17.3-inch bright, anti-glare display, plus an Intel Celeron processor, 4 gigabytes of memory, and a 64GB flash drive. It also has a built-in microSD memory card reader and four USB ports. In our tests, the battery lasted nearly 12 hours for web browsing and just over 8 hours for video streaming. And no other model recommended in our ratings at this price level has such a large display. The main downside, as expected for a Chromebook this size, is the weight: 5.3 pounds.
Why it's a good deal: This is the best price we've ever seen for this machine.
Lenovo Chromebook Flex 3 11
The Lenovo Chromebook Flex 3 can be a good choice for school or office work. It has a touchscreen and the the display folds backwards so you can use the Chromebook like a tablet. Its 11.6-inch display provides less screen real estate than most other Chromebooks, which makes it much lighter, and it has a long battery life that can get you through most of a typical workday, even under heavier processing loads.
Why it's a good deal: This is an impressive price for an already budget-friendly Chromebook.
Lenovo IdeaPad 3i 15ITL6
If you're in the market for a basic laptop at a low price, it's hard to match the deal on this Lenovo IdeaPad. You're paying well under $300 for a 15.6-inch laptop that can handle everyday tasks like web browsing and office productivity tasks without much trouble. It has modest specs—an AMD Athlon processor (the model we tested had an Intel Pentium processor), 4 gigabytes of memory, and 128GB of flash storage—but as long as you don't ask it to do demanding chores like video editing or advanced gaming, you should be okay.
Why it's a good deal: This is $30 lower than the holiday sale price.
Soundbars
Denon DHT-S217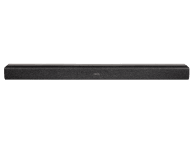 The Denon DHT-S217 is a compact all-in-one soundbar that has built-in downfiring subwoofers. (It also has a subwoofer output for adding an external sub.) This model supports Dolby Atmos audio, though it lacks upfiring speakers. It has built-in Bluetooth for streaming audio from a portable device, and includes both HDMI inputs and outputs (so you can pass through 4K HDR video signals), as well as an optical digital audio connection.
Why it's a good deal: This is a nice 20 percent discount on an already low-cost soundbar.
LG SP8YA
Stepping up to the 3.1.2-channel LG SP8YA soundbar in LG's lineup gets you support for both Dolby Atmos and DTS:X immersive sound. In addition to WiFi, it has built-in Bluetooth for streaming from portable devices and for connecting to an LG TV, and it works with Amazon Alexa, Google Assistant, and Apple AirPlay 2.
Why it's a good deal: This clearance discount is the best we've ever seen for this soundbar, whose next best price is $380 at Amazon.
Headphones
Sony WF-1000XM4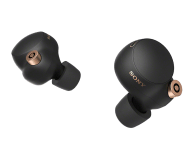 The Sony WF-1000XM4 ranks among our top-rated noise-canceling earbuds, and this is a hefty discount. Expect solid audio quality and noise cancellation, a long battery life, and handy features, including an ambient sound monitoring mode that lets you keep an ear on your environment.
Why it's a good deal: This discount comes within $20 of the lowest price (which you won't find outside of major savings events, such as Black Friday).
Apple AirPods Pro (2nd generation)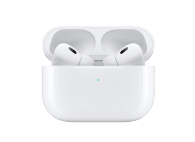 If you're an iPhone fan, you might consider the latest AirPods Pro, noise-canceling earbuds that offer both solid performance and impressive convenience. Pairing the Pros with an iPhone or a MacBook is dead simple, so you can switch from listening on your phone to listening on your laptop without much effort. They're also built for effortless compatibility with Siri. And the latest Pros sound as good as they look. Our testers report that the sound quality now provides more detail, more bass, and a welcome sense of openness. The Pros deliver improved noise cancellation that's super-silent, and they have a case that's new and better: It's water-resistant and has the same Find Me feature as the earbuds themselves.
Why it's a good deal: This is the best discount we've seen for these earbuds this year.
Smart Home
Arlo Essential Indoor Security Wired VMC2040-100NAS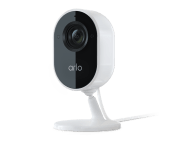 If you're looking for an indoor security camera to keep an eye on your pets, our editors found the Arlo Essential Indoor to be a close second to the Furbo dog camera. And even though the Arlo is technically a home security camera, which means it lacks functionalities like tossing treats, it still provides the necessary technology for checking in on your pets. Our editors found the device's video angle and video quality to be great, and its corresponding app was easy to use. While the setup was a bit tricky—and the privacy shield makes a noise that could alert your pet when it comes on—it did impress as far as sound. 
Why it's a good deal: This is a nice discount, especially if you already have Arlo smart home devices.
Emerson Sensi Touch ST75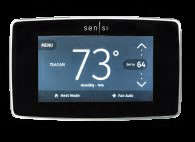 The Emerson Sensi Touch ST75 isn't the most automated smart thermostat, but some consumers prefer a thermostat that doesn't make changes on a whim. This Energy Star certified model also does quite well in our manual operation tests. Its smart features include app and voice control with the four major systems (Amazon Alexa, Apple Home/Siri, Google Home/Assistant, and Samsung SmartThings), a color touchscreen, smart reminders for filter changes and maintenance, humidity readings, and a backlight for easy adjustments in the dark. Note: This thermostat requires a C-wire for installation. (See our buying guide for more details.)
Why it's a good deal: This thermostat was $20 cheaper during the holidays, but this is still a nice discount for this time of year.
Small Appliances
Ninja Professional Plus Kitchen System BN801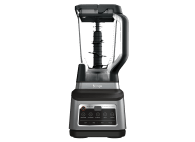 Ninja full-sized blenders earn an above-average rating for predicted reliability in our member surveys. The 1,200-watt Ninja BN801 Professional Plus Kitchen System with Auto-iQ combines impressive performance and value pricing. Whether you crave soups or smoothies, this model has you covered, receiving a top rating for puréeing and a score almost as good for icy drinks. It comes with a personal blender attachment, a 24-ounce to-go cup, and a food processor accessory. The blender's removable blade also makes cleanup a cinch, a big reason it did very well in our convenience tests.
Why it's a good deal: The sale price is now $10 less than the previous best price we've seen for this model.
Insignia NS-MW07BK0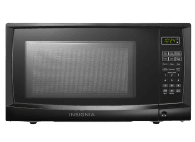 Small microwaves are typically underpowered compared with large and midsized models. That said, the Insignia NS-MW07BK0 performs better than most small models. In our tests, this model's heating evenness and defrosting earn favorable ratings. And it's very quiet. But if you're in a hurry for your food, you'll have to wait because its score for speed of heating is unimpressive. Insignia countertop models received a very good rating for predicted reliability but a bottom rating for owner satisfaction in CR's member surveys.
Why it's a good deal: This is already a great price for a countertop microwave that can perform well, but this discount makes it even more appealing.
Large Appliances
LG LRFXC2416S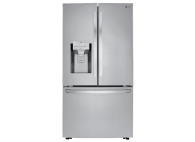 The 36-inch-wide LG LRFXC2416S comes loaded with the features we track and more: shelves that can be adjusted without moving the food on them, air and water filters, and a second icemaker (in addition to the dispenser in the door) that molds elegantly curved and oversized cubes for cocktails. This model is similar to the CR-tested (but now discontinued) LG LRFXC2406S, and we expect it to perform comparably. The tested model delivered top scores for performance almost across the board in our lab tests. The one exception is energy efficiency, where its midlevel score lands in the bottom half of the pack. LG French-doors receive a middle-of-the-road rating for predicted reliability and a respectable score for owner satisfaction in our latest member survey. 
Why it's a good deal: This is a hefty discount on a high-end model.
Samsung RT16A6195SR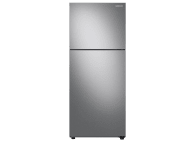 The 28-inch Samsung RT16A6195SR turns in a solid, above-average performance among top-freezers, notching high scores for thermostat control, temperature uniformity, and energy efficiency while earning a middling noise rating. Features are scarce here, per the norm, but it does come with gallon storage on the door and spillproof shelves.
Why it's a good deal: If you're in the market for a new top-freezer fridge, this $150 discount could be the deal you're looking for. This model is selling for upward of $750 elsewhere.
LG Studio LSGS6338F
The single-oven, gas LG Studio LSDL6336F is one of the best ranges in our tests, across all types. It performs impressively in every test. It has convection, continuous grates, a griddle burner, two high-powered burners, and even a "steam clean" mode for when you don't need the full force of standard oven cleaning.
Why it's a good deal: The sale price has fallen $200 since last week, marking a new low.
LG WT7005CW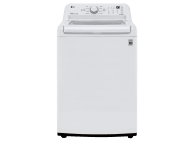 One of the most affordable top-load agitators in our tests, the LG WT7005CW washing machine delivers across the board. The energy-efficient washer isn't the gentlest on clothes, but it's easier on your laundry space. It's among the quietest models in our tests and gets high scores for vibration, meaning it won't disturb you or rumble on your floor. Cycle time is 70 minutes using the normal-wash, heavy-soil setting. Shorten it by using the normal-soil setting when you can. (Only the LG WT7405CW rates higher in our tests, and it's also on sale but retails for a few hundred dollars more.)
Why it's a good deal: The price recently dropped back down to match the low price we've seen during major sales.
More Deals
Bissell CleanView Pet Slim 28311
The Bissell CleanView Pet Slim 28311 certainly lives up to its name. It is not only slim but also aces our pet-hair-removal test. It's also top-notch on bare floors and almost as good at cleaning carpet. And it does all this quietly. The cord is 30 feet long, so you have plenty of running room. It didn't do so well getting the grit out of edges, but its biggest downfall was on the emissions tests, meaning some of what you vacuum up may be released back into the air.
Why it's a good deal: Bissell's price is the best we've ever seen for this model.
Epson EcoTank ET-3830
The Epson EcoTank ET-3830 can print in color inexpensively. It adds auto duplexing to the mix, meaning it can print on both sides of the page to save on paper costs, too. We estimate that ink costs can be as little as $5 a year, compared with $70 or more for a traditional cartridge-based inkjet. The Epson isn't cheap, but the ink savings can more than make up for that in the long run, especially if the printer gets heavy use.
Why it's a good deal: This is a modest discount. It was recently $40 cheaper, so it may be best to wait and see if the price dips again.
Blueair Protect 7470i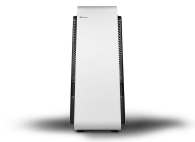 ​​The portable Blueair Protect 7470i features a handy filter indicator to alert you when you need to change or clean the filter. It also has a dirt sensor and three speeds. On its highest setting, it's terrific at removing dust, pollen, and smoke, but expect a bit of noise. Try it on low and you'll have more quiet while still getting solid results. This model is designed for floor or tabletop use in a space that's about 420 square feet. It costs about $140 a year to maintain and weighs just under 28 pounds.
Why it's a good deal: This air purifier usually goes for $600, so this is a decent discount.
Consumer Reports is an independent, nonprofit organization that works side by side with consumers to create a fairer, safer, and healthier world. CR does not endorse products or services, and does not accept advertising. Copyright © 2023, Consumer Reports, Inc.