Best Holiday Deals at Best Buy Right Now
Consumer Reports
1 day ago
You can find plenty of great offers on top-rated products from our tests this month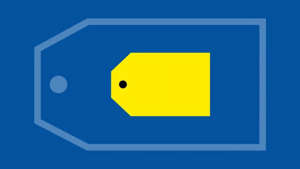 By Samantha Gordon
Cyber Monday is over, but Best Buy still has plenty of discounts and other offers that are just as good or very close to what we saw for the holiday weekend. We're seeing some of the best prices of the year on electronics including laptops, headphones, and TVs, as well as large appliances, home and kitchen items, fitness equipment, and more.
Consumer Reports is always tracking deals and sorting through all the offers to find the best prices on quality products that have scored well in our tests. We want you to be able to shop confidently, knowing that your purchase will be worth the money and that you're actually saving. (To see more offers for a particular product, click on "+ More" to expand the options.)
Viewing on a mobile device? Click on the links below to skip to each section:
• Countertop Appliances
• TVs
• Tablets
• Laptops and Chromebooks
• Soundbars
• Headphones
• Smartwatches
• Smart Home
• More Deals
Get discounts, product recommendations, and buying advice from the shopping experts at CR. Sign up for our ShopSmart newsletter.
Countertop Appliances
Mr. Coffee Optimal Brew BVMC-PSTX91
For a brewer with a thermal carafe, consider this deal on the Mr. Coffee Optimal Brew BVMC-PSTX91. Our tests show thermal carafes aren't as easy to hold and pour as glass carafes, but this machine still performs decently for handling. It also offers great brew performance and is quite easy to clean and use.
Why it's a good deal: It's only $10 more than the lowest price we've ever seen.
Oster DiamondForce Nonstick XL 5 Quart Digital Air Fryer
The Oster DiamondForce Nonstick XL 5 Quart Digital Air Fryer's digital touchscreen is easy to read and its programmed settings are easy to use, earning it a favorable score in our controls test. This model also doesn't make too much noise, and cleaning the inside and outside doesn't take a lot of elbow grease. Despite the air fryer's name, the basket has a measured capacity of 3.6 quarts. Like other models we've tested, this one comes with a 1-year warranty.
Why it's a good deal: This is just a few dollars more than the best price we've seen for this air fryer.
TVs
Insignia NS-43D420NA20
This 43-inch set, the Insignia NS-43D420NA20, is a basic 1080p TV from Best Buy's house brand. It offers satisfying high-definition picture quality, plus a wider-than-average viewing angle for an LCD TV. It lacks any smart TV features, so you may want to add a streaming player to stream shows and movies.
Why it's a good deal: This set, available only at Best Buy right now, is still at its Black Friday price.
Hisense 75U6G
The 75-inch Hisense 75U6G—in the company's entry-level series of "ULED" sets that feature quantum dots for a wider range of colors—offers very good overall picture quality, though it doesn't do as well for HDR effectiveness. This model has a number of step-up features, including a full-array LED backlight with local dimming and support for Dolby Vision HDR and Dolby Atmos Audio.
Why it's a good deal: It's still available for its best price of the year.
Sony XBR-65A8H
The Sony XBR-65A8H, a 2021 65-inch 4K OLED TV, delivers top-notch overall picture quality and sound, and it provides a satisfying HDR experience. Like other Sony sets, it uses the Google TV smart TV platform with built-in Google Assistant.
Why it's a good deal: This TV is still selling for the same price we saw on Black Friday and Cyber Monday.
TCL 75R635
The 75-inch TCL 75R635, a Roku TV model in TCL's step-up 6-series sets that use Mini LEDs in their backlights, delivers very satisfying overall picture quality, and a very effective HDR experience, something that not many TVs in this price range can match.
Why it's a good deal: TCL 6-series sets offer a lot of bang for the buck, and this set is still available for its Cyber Monday price.
Insignia NS-32DF310NA19
This Insignia TV may be a good option for budget shoppers who don't need all the bells and whistles. It offers HD picture quality—no 4K here—but at a great price, particularly if you need a set for a guest room or playroom. The 32-inch smart TV offers above-average picture quality, but as with many sets this size, the viewing angle is fairly narrow. The model uses Amazon's Fire TV platform for access to streaming services, and it has built-in support for Amazon's Alexa voice-powered digital assistant. 
Why it's a good deal: This is a decent discount. It was $100 during recent sales, so you may want to wait and see if the price drops again.
Tablets
Apple iPad Pro 12.9 (128GB) - 2021
The iPad Pro is a machine for power users, and it delivers the level of performance you'd expect from a high-end laptop. The display uses a technology called Mini LED, also present in some high-end TVs, that produces more vibrant images and better contrast than what's possible with traditional LCD tech. It also has a lightning-fast refresh rate, which makes the animations in everything from video games to simply scrolling around iPadOS look smoother. The Pro has an exceptional camera and Apple's blazing fast M1 processor, and the company ditched the lighting port in favor of a USB-C connector (meaning you'll use the same cable that powers newer MacBooks). The model also aced our battery life tests.
Why it's a good deal: This matches the low price we saw for Black Friday.
Amazon Fire HD 8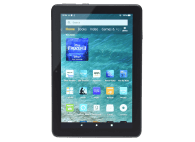 The Fire HD 8 is the cheapest tablet we recommend. You probably won't be blown away by the screen, and its speed is just okay, but it's perfectly suited for simple tasks such as reading or scrolling through social media. It's a relatively small tablet at 8 inches, so it's easy to slip into a bag when you're on the go. As with other Fire tablets, you're restricted to the Amazon app store, and you'll have to find alternatives to some popular apps.
Why it's a good deal: This $40 discount is the same price we've seen during other big sales.
Amazon Fire HD 8 Plus
As the name suggests, the Fire HD 8 Plus is a beefed-up version of the Fire HD 8. In addition to the faster processor of its sibling, the HD 8 Plus has 3 gigabytes of memory vs. the regular tablet's 2GB. It can also be wirelessly charged and has an upgraded 5-megapixel rear camera.
Why it's a good deal: Like many other Amazon devices, this hefty discount tends to show up only during large sales like Black Friday and Cyber Monday, but that doesn't mean it'll last forever.
Amazon Fire HD 10 32 GB (2021)
This deal gives you a solid discount on a 10-inch Amazon Fire tablet. This model doesn't get outstanding scores in our tests, but it's a solid device. And given the price, it's worth considering if you don't mind a screen that's just okay. For reading books, scanning the news, browsing emails, and so on, it works perfectly well, though movies might not look as vibrant as you'd like. The biggest drawback is the Amazon app store, where you won't find some mainstream apps such as Gmail. But you can use a web browser instead, as you would on a computer.
Why it's a good deal: This discount is just $10 more than the best price we've seen.
Samsung Galaxy Tab S7 Plus
The Galaxy Tab S7 Plus is a solid option if you're looking for a strong performer in a tablet. It aces CR's tests for performance, convenience, and versatility. And Samsung as a brand gets great scores for predicted reliability and owner satisfaction in our member survey. The 128GB machine boasts impressive speeds for everyday tasks as well as a bright screen with a wide viewing angle. Our testers found it easy to use.
Why it's a good deal: This is the best price we've seen for this tablet.
Laptops and Chromebooks
Microsoft Surface Pro X (128GB)
The Microsoft Surface Pro X, released in fall 2019, has some drawbacks but is well worth a look at this price. It has a 13-inch display that can be physically detached from the keyboard. That makes it a good pick if you plan on using it like a digital sketchpad or tablet. It also has pretty good battery life, making it a good travel companion. But the ARM processor is a little on the slow side compared with the Intel chips found in other Surface devices. It also creates some software compatibility issues. Our testers, for example, couldn't run certain antivirus software. Microsoft maintains a list of apps that might not run on the Pro X; be sure to consult it before purchasing the laptop.
Why it's a good deal: This is the same price we saw for Black Friday and Cyber Monday.
Asus Chromebook C536EA-BI3T3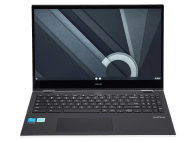 The Asus Chromebook C536EA-BI3T3 has one of the fastest processing speeds among the Chromebooks we've tested. The battery life is below average in our web-browsing tests at 9.75 hours, and the 4.3-pound weight makes it less portable than other models. But the convertible form allows you to fold it into tent mode for watching videos.
Why it's a good deal: This is a significant discount if you're looking for a Chromebook with fast processing speed.
HP Chromebook 13C-CA0013DX x360
This HP Chromebook 13C-CA0013DX x360 has an impressive battery life, lasting 16.75 hours in our web-browsing tests. It's an excellent choice for keeping up on work while out on your travels, especially at its lower-than-average weight of just 2.8 pounds. It's also a touchscreen convertible model for added versatility.
Why it's a good deal: This model originally retailed for close to $1,000, making this a solid discount.
Soundbars
LG S65Q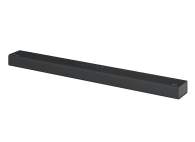 The LG S65Q is a fairly basic 3.1-channel soundbar in LG's 2022 lineup that delivers impressive overall sound quality. It can connect to a TV using either an HDMI or an optical audio connection, and if you have a compatible LG TV, it can use LG's Sound Sync feature to connect via Bluetooth.
Why it's a good deal: This model is still at its Black Friday price.
Sony HT-S400
The Sony HT-S400 is a fairly basic 2.1-channel soundbar. We tested this 2022 model, and its sound is okay, though not great. Like other 2.1-systems it has a wireless subwoofer, but lacks a dedicated center channel that can improve voice clarity. This system is one that can't be expanded to full surround sound by adding optional rear speakers.
Why it's a good deal: A price drop of $100 is definitely worth a look.
Headphones
Sony WF-1000XM4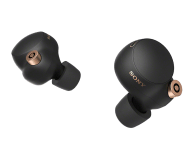 The Sony WF-1000XM4 is one of our top-rated noise-canceling earbuds, and this discount is a hefty one. If you're in the market for some new audio gear, this model is worth your time. Expect audio quality and noise cancellation that ranks among the very best options in this category of products, a long battery life, and handy features such as an ambient sound-monitoring mode that lets you keep an ear on your environment.
Why it's a good deal: This is a decent discount for these earbuds. They were $50 less for Black Friday, but we don't expect to see that price again this year.
Bose QuietComfort 45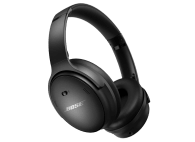 The Bose Quiet Comfort 45 noise-canceling headphones hit the sweet spot of price and performance. They don't sound quite as good as the Bose 700, but they still sound fine and are significantly cheaper. They also got top marks from our testers for their noise-canceling performance.
Why it's a good deal: Bose products don't go on sale very often, so even though this pair was $20 cheaper for Black Friday, this is still an impressive discount.
beats by dre Beats Studio Buds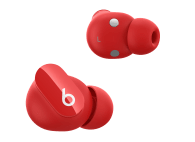 The Studio Buds are true wireless noise-canceling earbuds that hit the sweet spot between price and performance. Sure, there are some earbuds that perform somewhat better, but only a few—notably the Sennheiser CX Plus and the OnePlus Buds Pro—are in the same price range as the Studio Buds. While these earbuds aren't particularly feature-packed, our expert testers report that the noise canceling works really well, and Studio Buds do sound really good, especially given their modest price.
Why it's a good deal: These earbuds are just $10 more than their lowest price, still a significant savings.
Apple AirPods Pro (2nd generation)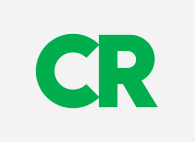 The second-generation AirPods Pro don't look very different from their predecessors, but they have some useful features, including an improved case with a Find Me function. The newest Pros sound a little better than the first-generation model and also have top-ranked noise canceling. The Adaptive Transparency mode didn't seem to perform as promised in attenuating loud noises, but it still offers greater safety by allowing you to hear while walking down a street.
Why it's a good deal: This is a modest discount, especially since these headphones sold for $200 during Black Friday and Cyber Monday, but it's still better than paying full price if they're on a loved one's wishlist this year.
Sennheiser CX Plus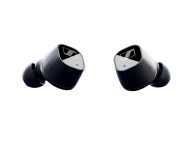 The Sennheiser CX Plus offers really good value for true wireless noise-canceling earbuds. According to our testers, the sound quality is more than solid, while the active noise-canceling performance is among the best we've tested and includes a transparency mode so that you can hear traffic while you're walking. Some users might find the buds a bit bulky, but our testers found the fit to be fine for most users.
Why it's a good deal: This deal puts the desirable CX Plus earbuds significantly below their list price.
Skullcandy Dime True Wireless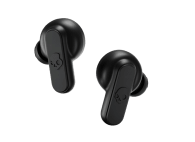 These earbuds offer remarkable performance for the price. Above-average sound quality and a decent battery life make them a good budget pick.
Why it's a good deal: These are affordable at full price, and a 23 percent discount makes them an even better low-cost option.
Smartwatches
Apple Watch Ultra GPS + Cellular (49mm)
Apple's new high-end Watch, the Apple Watch Ultra, looks like a radical rethinking of the device. It has a chunky titanium case and a larger crown and button that can be operated with gloves if you're adventuring on Annapurna.
But its rugged case, larger, brighter display, easier-to-use controls and longer battery life are also useful on the adventure that is your morning commute. The Ultra also performed admirably in our lab tests.
Why it's a good deal: This may look like a modest discount, but the Ultra is a hot new model, so even a small price break is welcome. 
Apple Watch Series 7 GPS (45mm)
The Apple Watch Series 7 looks almost identical to the new Series 8, which makes it a very attractive buy. The 7 has most of the 8's important features, including a blood oxygen sensor and an EKG function designed to detect unusual heart rhythms. The Series 7 lacks the temperature sensors for retrospective ovulation estimates and the G-force sensors that can detect an automobile crash, though it can still detect falls while walking, running, or cycling. The Series 7 features some cool case colors, notably a dark British Racing Green and a deep navy blue not offered with the Series 8. In our testing, the Series 7 rated a little higher than the Series 8 in step-count and heart rate accuracy, though the differences are so small that you probably wouldn't notice them in actual use.
Why it's a good deal: This is a solid deal on a pricier smartwatch.
Fitbit Versa 2
The Fitbit Versa 2 smartwatch performs well across the board with a bright, colorful, and rather large display and a price that's more typical of a fitness tracker. Unlike the more expensive Versa 3, the model lacks stand-alone GPS, so you'll need to bring your smartphone along while you're on a run or a bicycle ride. 
Why it's a good deal: The Versa 2 is a solid-performing smartwatch at a price that's more typical of a fitness tracker. It was $10 more on Black Friday, but this is still a great price for a smartwatch.
Samsung Galaxy Watch4 (44mm)
The Samsung Galaxy Watch4 has a bright, round 1.3-inch AMOLED display that can showcase a variety of interesting watch faces. And it has a mic and speaker for handling phone calls. It offers a robust suite of health and fitness options, including a blood oxygen sensor, EKG monitoring (which could detect irregularities in heart rhythm), and even a sensor that's claimed to measure body fat. It works best if you have a Samsung Android phone because that gives you access to all the Samsung Health features.
Why it's a good deal: This is a good discount, but Best Buy did have it for $30 less recently, so the price may drop again closer to Black Friday.
Smart Home
Emerson Sensi Touch ST75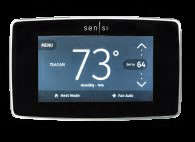 The Emerson Sensi Touch ST75 isn't the most automated smart thermostat, but some consumers prefer a thermostat that doesn't make changes on a whim. This Energy Star-certified model also does quite well in our manual operation tests. Its smart features include app and voice control with the four major systems (Amazon Alexa, Apple Home/Siri, Google Home/Assistant, and Samsung SmartThings), a color touchscreen, smart reminders for filter changes and maintenance, humidity readings, and a backlight for easy adjustments in the dark. Note: This thermostat requires a C-wire for installation (see our buying guide for more details).
Why it's a good deal: This thermostat was $18 cheaper on Black Friday, but this is still a nice discount.
Arlo Essential Wireless Security VMC2030-100NAS
The Arlo Essential Wireless Security Camera is a fantastic product, especially if you're trying to keep costs down. It receives strong ratings in our tests for video quality and data security, and it performs quite well in our response-time test, but its data privacy could be better. This model gives you a built-in spotlight that allows for color night vision, a rechargeable battery, a siren, and voice control (via Amazon Alexa, Apple HomeKit/Siri, and Google Home/Assistant), and it connects directly to WiFi (unlike Arlo's other models, which use base stations).
Why it's a good deal: Best Buy is taking about 33 percent off a four-pack of this camera. Amazon is taking about 35 percent off a one-pack and 28 percent off a three-pack of this camera.
Wyze Bulb Color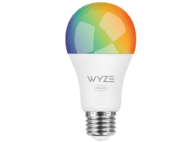 If you like a lot of light, the Wyze Bulb Color offers a higher 1,100-lumen count for brightness for about the same price as many competing 800-lumen bulbs. In our evaluation, it displayed impressively bright colors, as well as great white tuning (the ability to change from warm to cool white) and dimming. Its only downsides are a clunky setup process and somewhat laggy responsiveness. But if you can look past those flaws, the Wyze Bulb Color is still a great option thanks to its array of automation features and support for both Amazon Alexa and Google Home/Assistant.
Why it's a good deal: Amazon and Best Buy are discounting a two-pack of the Wyze Bulb Color by about $7, netting you a savings of 26 percent.
More Deals
Bowflex SelectTech 552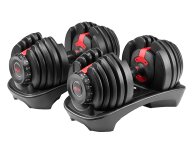 This Bowflex Adjustable Dumbbell set has a good hand grip and lots of weight settings in the lower ranges—which makes these weights a good option for those who are toning or just beginning to use dumbbells. The dumbbells remain the same length at all weights, which can require some adjustments to range of motion for certain exercises.
Why it's a good deal: This is $30 more than we saw on Black Friday, but it's still $50 less than the typical sale price.
SimpliSafe The Essentials SS3-01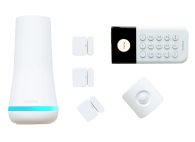 The SimpliSafe security system is one of the best options out there for DIY home security systems. It receives above-average ratings across the board, with the exception of a less-than-ideal rating for data privacy (a common result for a majority of systems we've tested). Of course, the system also works with SimpliSafe's security cameras, the CR-tested SimpliSafe Doorbell Pro SS3 video doorbell, and the smart lock. You can opt for self-monitoring or pay a subscription fee for professional monitoring. And you can purchase extra contact and motion sensors to cover your whole home.
Why it's a good deal: This is the best discount we've seen for this system all year.
Consumer Reports is an independent, nonprofit organization that works side by side with consumers to create a fairer, safer, and healthier world. CR does not endorse products or services, and does not accept advertising. Copyright © 2022, Consumer Reports, Inc.