Best Deals on Bluetooth and Smart Speakers
Consumer Reports
1/6/2023
There are still a few decent sales on speakers in the aftermath of the holiday shopping season.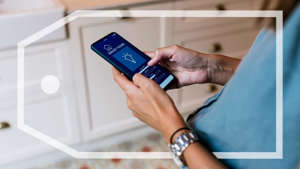 By Samantha B Gordon
If you've been considering buying a smart speaker, or any wireless speaker, now a great time to snag one at a nice discount. Even though the holidays are over, we're seeing some great prices on popular models that may not be quite as good as we saw for Black Friday but still come close.
To get a deal you'll be satisfied with for years to come, you can't just look at the sale price—the quality of the model makes a huge difference because not all speakers have the same sound quality and other features. We've combed through all the holiday sales, alongside Consumer Reports' test results, to help you buy a speaker that will make you happy not just next week, but next month, next year, and beyond.
Consumer Reports is always watching all the major retailers to find the best discounts on everything we test, so head over to our Deals hub for the latest deals on everything from TVs and headphones to vacuums and kitchen appliances.
Get discounts, product recommendations, and buying advice from the shopping experts at CR. Sign up for our Shopping newsletter.
Edifier S1000MKII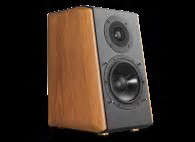 The Edifier S1000MKII has long been our favorite wireless speaker and is the best-sounding model we've tested. It's pretty straightforward–it comes in a matched, powered pair that can pair by Bluetooth and a variety of inputs, but offers no multiroom capability. But Edifiers sound sublime, with plenty of volume and bass, and a bit of magic in the midrange that can almost convince you that the musicians are standing right in front of you. 
Why it's a good deal: The Edifier rarely goes on sale, so any discount is worth a look. Lowe's has the best price we've seen since Black Friday, when the price dropped to $280 for one day only.
Sony SRS-XB23
Sony's SRS-XB23 is a great example of when less is more. It doesn't have bells and whistles, like colorful LEDs that pulsed with the music, but it's a relatively inexpensive, medium-sized speaker that Sony states is water-resistant. And while it's missing some of the clarity of the very best portables, our testers say the Sony's sound is satisfying, making it a great lower-cost option.
Why It's a good deal: This is the same price we saw for the holidays.
Amazon Echo Show 5 (2nd Gen)
The Echo Show 5 is Amazon's smallest smart screen. Our testers report that the sound is subpar for a music-listening device, but that's not why you should consider this device. It's a utility machine that works well placed on a night table or desk. You get all the Amazon Alexa functionality you'd have in other Echo devices, including the super-cheap Dot, and some added value thanks to the small screen and camera.
Why it's a good deal: The Show 5 is now $10 more than its lowest price, which we don't expect to see again until the next Prime Day sale.
Amazon Echo (4th Gen)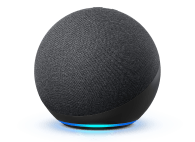 The fourth-generation Echo is better than its predecessor in every way. The new Zigbee hub is a useful smart home upgrade. And the sound quality is improved with strong but slightly boomy bass and enough volume to fill a medium-sized room. That said, the latest Echo still can't compete with the best-sounding smart speakers like the Sonos One or Amazon's Echo Studio.
Why it's a good deal: As the model above, this speaker is a bit more than its lowest price of $60, but still a great price if you can't wait until Prime Day to buy.
Amazon Echo Show 8 (2nd Gen)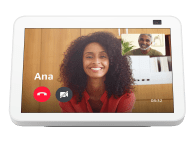 The Show 8 offers a lot of device for the money. The voice-enabled touchscreen can be useful in a kitchen when you want to follow a recipe while your hands are messy. The sound quality does have flaws—our testers found the treble to be strident and heard echoes in the all-important midrange. The Show 8 also lacks the Zigbee smart home hub found on the latest-generation Echo.
Why it's a good deal: This speaker is also $10 more than its lowest price, the best deal you'll find until Prime Day.
Bose SoundLink Color II
The Bose Soundlink Color II is a perpetual favorite. While it lacks fancy features, such as LED lighting, found on some inexpensive wireless speakers, the Bose SoundLink Color II performs where it really matters. Not only is it cool and colorful and easy to use, but our testers report that it provides sound quality that compares favorably with that of larger and more expensive portable speakers. Note, however, that the SoundLink Color II's IPX-4 certification makes it splashproof but you totally shouldn't dunk it..
Why it's a good deal: This is the same low price we saw for the holidays, but it's only available in one color: Citron.
Bose Soundlink Micro
The tiny SoundLink Micro is cute, is hyper-portable, and comes with a strap that allows you to lash it to a bicycle, backpack, or stroller. Bose claims that it's IP67 water-resistant, too, so it's a good choice for wet and wild action. But if the Micro's small size isn't super-important to you and you have a few extra dollars in your budget, you might consider the slightly larger and better-sounding SoundLink Color II instead..
Why it's a good deal: This speaker is still available for its holiday discount.
JBL Pulse 4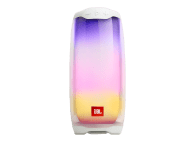 The JBL Pulse 4 has a transparent dome that covers an array of LED lights, so you can watch it as well as listen. You can adjust the model's colors or make the LEDs pulse to the music so you can pump up the light show on Saturday night or tone it down to accent lamp levels after the guests have gone home. The sound quality is more than adequate, with solid but slightly boomy bass, a clear midrange that doesn't distort vocals, and enough volume to fill a midsized room. That said, you're paying a lot for the Pulse 4's visual effects, so you might  consider buying the Flip 5 instead and having enough money left over for a nice lamp. 
Why it's a good deal: This was $50 less for Black Friday, but it rarely goes on sale otherwise, so we don't expect to see the price drop any further again until another big sale.
JBL Charge 4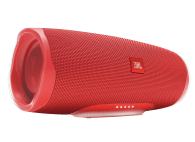 Think of the Charge 4 as the smaller sibling of JBL's Xtreme 2. Its light weight and more modest dimensions make it a great choice for those who enjoy carrying a speaker with them. It's easy to use and has admirable sound quality for a portable speaker. The Charge 4 also features an internal power bank that can charge other devices, and the manufacturer says the device is waterproof to 1 meter, a claim that CR didn't test.
Why it's a good deal: At this price, it's a bargain for a good-sounding, water-resistant Bluetooth speaker.
JBL Charge 5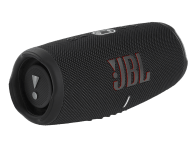 Like the popular Charge 4, the Charge 5 delivers satisfying sound quality and enough volume to fill a midsized room. It's easy to use, too. According to JBL, it's also dust-  and water-resistant (claims that CR doesn't test). It's less versatile than its predecessor, though, lacking an aux input for plugging in an external device and the microphone that allows the Charge 4 to function as a speakerphone.
Why it's a good deal: Macy's still has this speaker for its low Black Friday price, and a few others have a great discount as well.
JBL Clip 4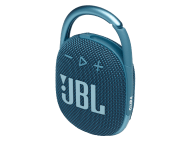 The Clip 4 is hardly the best-sounding speaker we've tested, but it does have two important things going for it—it's inexpensive and it's small. The tiny speaker fits easily into your palm and features a carabiner that can clip onto a backpack or a beach bag. JBL claims an IP67 rating, which means the speaker is both water-resistant and dustproof. Our testers find the Clip 4 to be easy to pair, and the prominent controls make it easy to turn up the volume.
Why it's a good deal: This matches the best price we've seen for this little speaker.
JBL Xtreme 3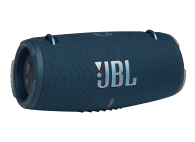 The JBL Xtreme 3 is one hefty hunk of speaker, a tiny bit bigger and a little lighter than its predecessor, the Xtreme 2. In any case, you might be surprised at how large it is when you see it in person. The Xtreme 3 sounds slightly better than its predecessor, too, although it's very close in overall character. The model can play loud enough to fill a medium-sized to large room. The Xtreme 3 features an internal power bank that can charge other devices and JBL says the speaker is both dustproof and water-resistant to 3 meters, but CR doesn't test those claims.
Why it's a good deal: This is the biggest discount we've seen for this speaker, beating the previous low by $20.
Consumer Reports is an independent, nonprofit organization that works side by side with consumers to create a fairer, safer, and healthier world. CR does not endorse products or services, and does not accept advertising. Copyright © 2023, Consumer Reports, Inc.