Anglers will be out in force for Saturday's Pennsylvania trout fishing season opener
Erie Times-News
3/27/2023
Saturday marks the opening day of trout fishing season in Pennsylvania, and that's no April Fools' joke. A total of 3.2 million trout have been stocked in commonwealth waters, including hundreds in local lakes and streams.
Field & Stream magazine ran a feature many years ago on the "bullies of the lakes," as the authors put it. Trout raised in captivity, according to the article, cause a bit of a stir when first dumped in the waters. They become the bullies of the neighborhood.
More: How safe is it to eat fish caught in Pennsylvania waters?
Unlike native trout, they're bold and don't try to hide from anglers. They're used to getting fed regularly, and they immediately go for bait that's tossed in the water. It's good for the fishermen, who this year can keep up to five trout that measure at least 7 inches in length, but bad for the new fish. If they make it past the first few days without getting caught, trout will quickly learn to adapt.
Volunteers helped stock nearly 700 streams and 125 lakes throughout Pennsylvania, so give them a tip of your fishing hat before casting out for the big ones.
Bob Hetz remembered: One of the founders of Erie steelhead program left a legacyb
● When thoroughbred horse racing returns to Presque Isle Downs & Casino May 15, races will run on Monday, Tuesday and Wednesday during the months of May, June and July. Post time will be 3 p.m.
Starting in August, through the end of the season Oct. 19, races will take place Monday through Thursday.
● Sorry to hear that Dr. Srikanth Mitta, a popular endocrinologist who treats scores of area diabetics, will be leaving UPMC on June 30. Hospital officials assure patients that Mitta's associates will continue to provide care. For information, call 814-877-7842.
● Beth Price-Williams has written a flattering piece for onlyinyourstate.com about what she calls "a spectacular spot in Pennsylvania where you can camp right on the beach." She's talking about Sara's Campground, located near the gates of Presque Isle State Park.
Price-Williams goes on at length about "the glorious sandy beaches nestled on the shores of Lake Erie." It's all true, but seeing it through an outsider's eyes makes you stop and think how fortunate we are to live In Erie.
● Thousands of empty seats at the arena in Greensboro, North Carolina, where the recent Pitt-Xavier NCAA basketball game was played, made me wonder if the bloom might be off the rose. Ticket prices for sporting events ― especially big ones like the NCAA tournament ― have gone through the roof.
In Cleveland, the Guardians are offering a standing-room-only ticket package for $49 a month. That's right, you don't get a seat, but you can watch the games from the various bars and restaurants at Progressive Field.
More: Cleveland Guardians announce home opener at Progressive Field is sold out
It isn't just sporting events that command outrageous prices for tickets these days. My son, Danny, and his wife, Jess, who live in New Haven, Connecticut, paid $500 apiece for tickets to a Bruce Springsteen concert that was postponed until September after COVID-19 swept through the band. Dan and Jess had already paid for their hotel and could not change it to match the date of the September show.
Fans who subscribe to "Backstreets," Springsteen's fan site for the past 43 years, were surprised when the site recently shut down. The editors said outrageous ticket prices for concerts prompted operations to cease.
More: Backstreets, the 'gold standard' for Bruce Springsteen fans, is shutting down
● David Wolter, longtime weatherman for WICU TV's morning show, will leave the station on March 31 to become chief meteorologist at WBKO in Bowling Green, Kentucky. David said the support of his Erie fans over the past seven years will never be forgotten.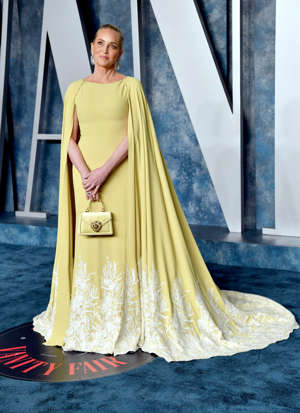 ● Meadville native Sharon Stone, 65, seems to pop up everywhere on TV these days. She had a nice spot on "Saturday Night Live" a few weeks back, and now can be seen on television commercials for Lens Crafters.
More: Sharon Stone says she lost custody of her son because of 'Basic Instinct' role
● "The Diary of Anne Frank" is getting good reviews during its current run at the Erie Playhouse, which will continue through April 2. It's good to see the Playhouse putting on shows other than big musicals, which are always well done and popular with local fans. A classy drama staged every so often is a nice change of pace.
More: Erie Playhouse revises 2023 season lineup in wake of leadership resignations
● Mercy Hilltop Senior Center Director Dina Scribner is excited about a special April 20 gallery night at the center, which is located at 3715 Pennsylvania Ave. Some works by students of Joyce Perowicz, who teaches painting at the center, will be on display, as well as works by Michael Camp, one of Erie's most talented artists.
● A recent feature in USA Today on Erie native Pat Monahan was timed to coincide with the 25th anniversary of the release of Train's first album. Monahan, a McDowell High School graduate, sang "Meet Virginia" on that album, which proved to be a big hit.
'Meet Virginia' at 25: Train's Pat Monahan recalls a series of mishaps that led to band's big break
Kevin Cuneo can be reached at kevin.cuneo1844@gmail.com.
This article originally appeared on Erie Times-News: Anglers will be out in force for Saturday's Pennsylvania trout fishing season opener