Another Carolina earthquake reported and it's not in Elgin this time
WYFF 4 Greenville-Spartanburg
8/8/2022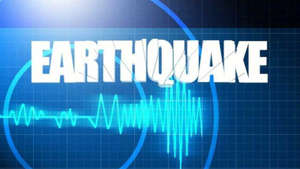 Another earthquake was reported in the Carolinas, but it wasn't in Elgin this time.
The United States Geological Survey reported a 2.0 magnitude earthquake in Archdale, North Carolina, around 8:30 p.m. Sunday.
Sign up for our Newsletters
(Video above: Scientists offer new theory for why SC has experienced dozens of earthquakes this year)
Archdale is about 6 miles from High Point and 12 miles from Greensboro.
We point out that it wasn't in Elgin because that area of South Carolina has had more than 70 earthquakes recently.
TOP STORIES FROM WYFF:
New entertainment complex to open in downtown Greenville
Motorcyclist dies after hitting tree, being thrown off bike, troopers say
SC woman gave birth to 'unresponsive' baby, then waited 2 days to get help, police say
New security measures at schools in one NC county will include AR-15 rifles
President Joe Biden and First Lady Jill Biden to visit Kiawah Island this week
Senate Democrats approve Biden's health, climate bill; House to vote next
READ THE FULL STORY:Another Carolina earthquake reported and it's not in Elgin this time
CHECK OUT WYFF:Get the latest Greenville news and weather. For live, local, late-breaking Greenville, SC, news coverage, WYFF is the place to be.