Arkansas town has almost no police protection after tiff over chief's raise: 'Matter of life or death'

FOX News
3/21/2023
A small Arkansas police department is bracing to lose more than half of its police force after a local city council rejected approving a pay raise for the police chief.
The Parkin Police Department has a seven-member staff, but is at risk of losing at least four people over the salary dispute. The police chief already verbally resigned, and three other officers threatened to quit when the city council denied a $12,000 pay raise to Chief Jeremy McNeil, according to Parkin Mayor Diane Patterson.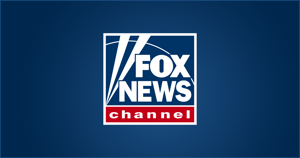 "Since the chief resigned, all of our policemen got up and kind of walked out and said, 'if he's gone we're gone too,'" Patterson told WREG. "His salary is only $26,000. We have no health benefits, no retirement, no anything for police officers."
Parkin is a small town with roughly 700 residents and located about 120 miles east of Little Rock.
POLICE EXODUS 'CRISIS': OFFICERS ARE DITCHING THE JOB AT A RATE 'NEVER SEEN BEFORE'
Patterson said that city council voted 4-2 to deny her proposal to boost the police chief's pay by $12,000 last week, spurring his verbal resignation. Officers at the department reportedly pull in between $11 to $12 dollars an hour, roughly in line with Arkansas' $11 minimum wage.
ENTIRE NORTH CAROLINA POLICE DEPARTMENT RESIGNS AFTER NEW TOWN MANAGER IS HIRED
"Something is going to have to be done for the pay," Patterson told WREG. "Because who is going to put on a police uniform for 11 dollars an hour when McDonald's and Walmarts and everybody pays more than that?"
In Arkansas, Walmart associates are paid an average of $16.01 or about $53,945 a year, according to Walmart's website. If McNeil's pay boost had been approved, he would have received $38,000, nearly $16,000 less than the average Walmart associate in the state.
One council member told WREG the pay boost was denied because the city does not have the available funds to cover the costs.
GEORGIA COP, 19, RESIGNS AFTER SUSPENSION FOR RELIGIOUS POST ON GAY MARRIAGE: 'DANGEROUS PRECEDENT'
Patterson said losing the officers could affect businesses in the town, with owners allegedly telling the mayor they might close up earlier in the day to prevent becoming victims of crime. 
The Cross County Sheriff's Office will help respond to emergency calls if the local police officers officially quit, according to Patterson. Residents, however, said the back up isn't the same as a fully operational local force.
"It's real important because, you know, we have to wait for the county to get here if a call goes out or anything. It's a matter of life or death," Terry Washington, a Parkin firefighter told ​​WREG. 
Fox News Digital reached out to the City of Parkin and the local police department concerning the potential resignations but did not receive immediate replies.