Ex-Presidents to Highlight Hurricane Relief Concert

U.S. News & World Report
10/5/2017
In a display of bipartisanship rarely seen in Washington, all five living former presidents are banding together to support a concert for hurricane relief later this month.
The five are scheduled to get together in Texas for a concert Oct. 21 to raise money for victims of recent hurricanes that have hit Texas, Florida, Puerto Rico and the U.S. Virgin Islands. The show, "Deep From the Heart: The One America Appeal," at Texas A&M University, site of the presidential library of George H.W. Bush, is to feature a joint appearance by former Presidents Barack Obama, George W. Bush, Bill Clinton, George H.W. Bush and Jimmy Carter.
Country music star Lee Greenwood will emcee the concert, which will include performances by Yolanda Adams, Alabama, the Gatlin Brothers, Lyle Lovett, Sam Moore and Cassadee Pope, said a spokesman for George H.W. Bush's Presidential Library Foundation. All ticket sales and proceeds from the concert will go to support hurricane relief efforts.
President George H.W. Bush issued a statement that the five former presidents "are very grateful to these wonderful performers--some of them old friends, some of them new--for giving their time and talent to help the urgent cause of hurricane recovery in Texas, Florida and the Caribbean."
Bush added: "It's important that those affected by these devastating storms know that, even if the path to recovery feels like a road that goes on forever, we're with them for the long haul."
It wasn't immediately known whether President Donald Trump will participate.
Carter, Clinton and Obama are Democrats, the two Bushes are Republicans. The concert is part of the former presidents' "One America Appeal," which they launched in September after Hurricane Harvey.
Copyright 2017 U.S. News & World Report
More from U.S. News & World Report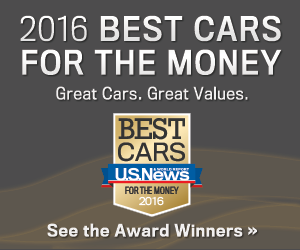 U.S. News & World Report